Prepare to be pulled in by the "Mesmerism" of Tyshawn Sorey's new album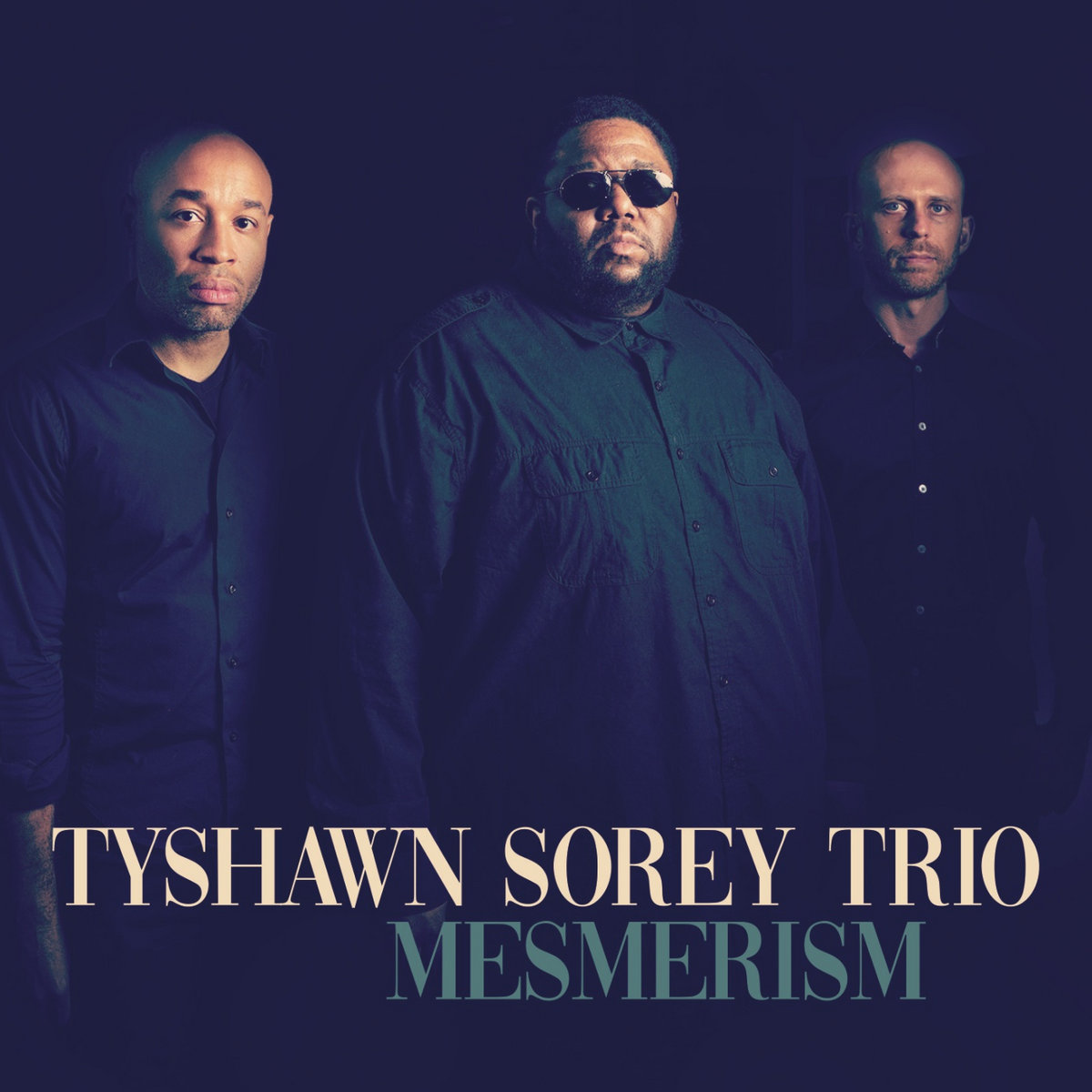 In the jazz world, refining one's musical skills to the point of having confidence with most any repertoire and at a near moment's notice to perform or improvise with most any group of players, is a near prerequisite to being noticed and making headway in the larger landscape of live performance. To that end, seeing a virtuosic drummer like Tyshawn Sorey not only gain recognition but continue to rise above the crowded space of talented jazz musicians to become known for more than his kit work, goes to show just how much the MacArthur Fellow is committed to establishing himself as a multifaceted artist and creative thinker. Interestingly enough however, in the face of Sorey pursuing less stylistic labeling and more expansive creativity as a composer, performer, and scholar, his latest release, Mesmerism, appears to  embrace a far more traditionally-minded set of repertoire and a more familiar swing style, over a more modern or avant-garde approach to musical interpretation.
The Tyshawn Sorey Trio (for this release) is:
Tyshawn Sorey (Drums)
Aaron Diehl (Piano)
Matt Brewer (Bass)
Teaming up with bassist Matt Brewer and pianist Aaron Diehl, the three gentlemen are each accomplished in their own rights but have never never previously recorded together. This detail, though small and rather innocuous, adds to the intrigue of knowing that for this album, Sorey opted to let the notes fall as they may, with the trio only preparing a few hours ahead of their studio sessions. Add in a focus on classic music from the Great American Songbook and Mesmerism exudes quite the laid back, tried-and-true sense of musical character –– a stark contrast from the often intricate and boundary-pushing ambitions of compositions  found throughout Sorey's existing body of work.
This artistic pivot begs the question of what the listening public comes to expect from a figure like Sorey. Having built a solid reputation over many years, around doing things differently, trying new ideas, and bringing a new perspective to established conventions of songwriting, is it fair to be "shocked" at the premise of an album not focused on reinventing the wheel? Furthermore, is it even fair to call an album like Mesmerism less inventive in the scheme of things? After all, there's something to be said for letting go of expectations for oneself, for the flow of the music, and for what may come of the chemistry between a group of people who are aware of but not directly familiar with the abilities of their bandmates. Such decisions are indicative of an adventurous mentality, albeit one that's perhaps more evident from an internal than external vantage point, most notably against what Sorey himself is accustomed to doing.
The context of Sorey's career or reputation notwithstanding, Mesmerism makes for a superb demonstration of the prowess that accompanies a seasoned musician and improvisor. Each of Sorey, Diehl, and and Brewer finds the best way to utilize their signature performance styles to best compliment the other two and this isn't an easy task –– especially with only a few hours of practice time. The effortlessness with which the trio finds the ideal dynamics and supporting roles for one another speaks to their collective abilities to read the shifting sands on a dime and doing so without sacrificing creative impulse. "Autumn Leaves," which gives Brewer a prominent solo role, unfolds with a general sense of delicacy on all fronts: dynamically, the trio keeps their collective sound tempered, rhythmically Sorey sticks with light taps to his cymbal and a dry but feathery timbre for nimble cymbal rolls, and melodically Diehl glides between notes among the upper octaves of the piano, changing chords with a lively but gentle touch that switches with a moment's notice, especially near the end, to a more pointed and declarative execution that makes the punch of the final note feel pronounced but not aggressive.
It's in this balance between decisiveness and delicacy that the experienced confidence shines through best. Over the course of the six track record, the band gradually makes more room for bold, objective changes to the tracks' motifs. Yet, regardless of how much the music is changed in favor of more unique interpretations, nothing feels forced or confusing, even when the music itself feel sparse."From Time to Time" is one of the more glaring displays of deviation from Paul Motian's original but the trio's general approach of "less is more" that the group seems to take, presents listeners with a premise of change that is neither deliberately pretentious in melodic sophistication nor lazy in its reduction of melodic structure. Finding an almost ghost-like way to retain the central melody, while not rushing to fill the ample amount of empty space between the notes and each of the three parts, is another challenge in an of itself, even if the music seems subsequently less complicated from a distance.
The strength of Mesmerism's, and subsequently Tyshawn Sorey's artistic intent to "keep things simple and let the beauty of these songs remain," is best heard and felt through big picture reflection. Listening up close to any particular moment on this album, there will be little surprise at the exemplary talent and performative nuance of the three players and how they navigate around one another. However, from section to section, track to to track, and front to back of the whole record –– which begins with a relatively classic take on Horace Silver's "Enchantment," and works its way to the kind of melodic abstraction heard on "Time to Time" –– is how Mesmerism's interpretive changes and increasing experimentation become most appreciable. Much like the sudden moment one snaps from an entranced state during a soothing or electrifying live performance, it's hard to notice when one has been taken in by the rise in energy, musical dialogue, and-or flawless execution until reality bursts back in. It's only then when and one can take stock of how far they let their ears and mind stray from where they were at the start.
---
Mesmerism is available now via Pi Recordings / Yero7 Music.
Find it on Bandcamp and iTunes.
Keep up with Tyshawn Sorey through his official website and these social media platforms:
Twitter (@TyshawnSorey)
Instagram
YouTube
SoundCloud
Bandcamp
Spotify