Tommy Siegel sets frustrations free with new solo single "Dog Down"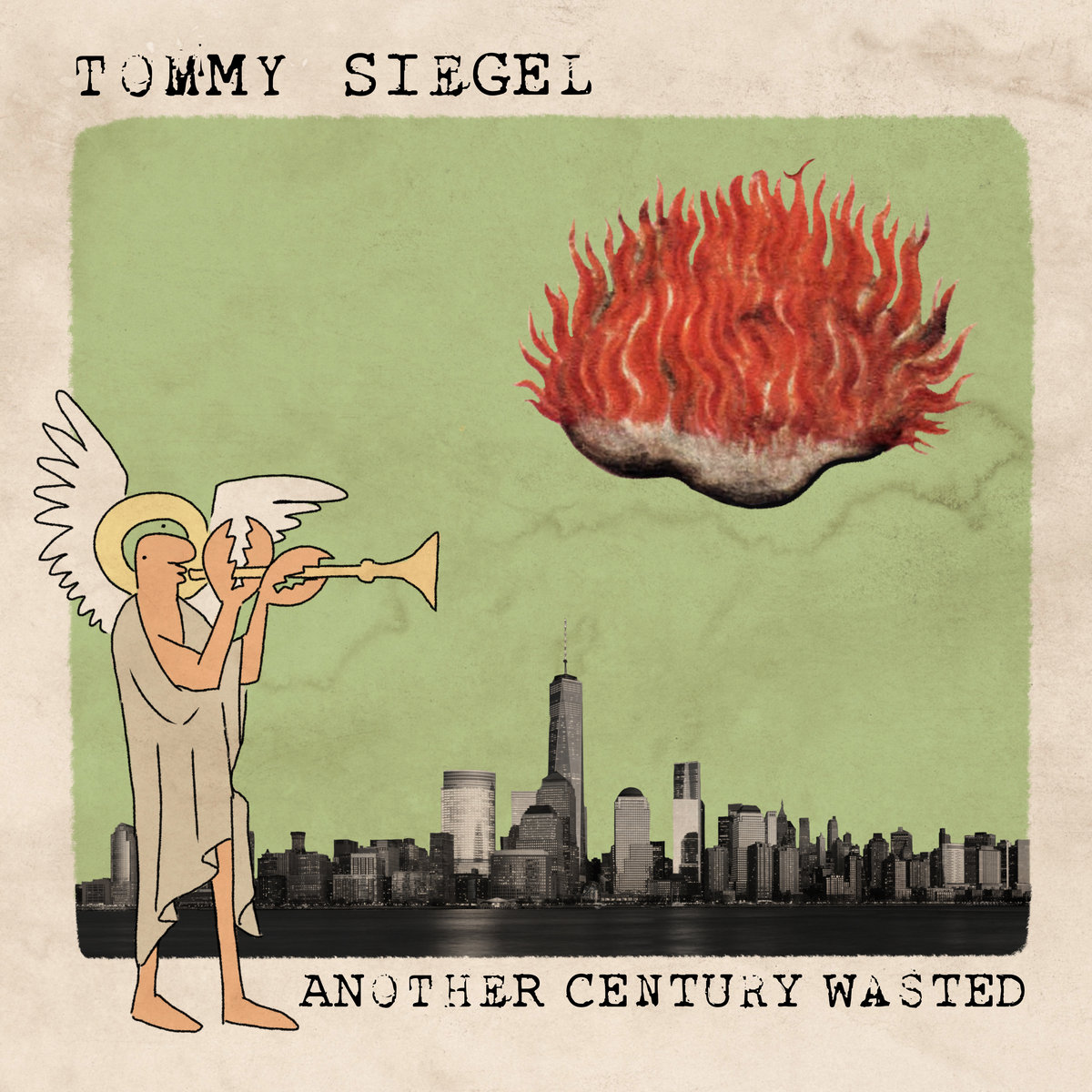 Those who have somehow managed to miss the multimedia creativity storm that Brooklyn, NY singer-songwriter Tommy Siegel has brewed up over the last five years or so, either don't engage with social media or vehemently dislike Siegel's political leanings and after one encounter immediately proceeded to block all avenues of content. In all serious though, the multi-instrumentalist songwriter has come a long way since his last politically -charged musical outing by way of gritty post-punk project, Narc Twain. That said, don't misinterpret this new venture of Siegel's as a redux of Narc Twain.
Firstly, through the release of new single "Dog Down," the first track off forthcoming full length Another Wasted Century, Siegel has launched a bona fide solo endeavor. Secondly, though Siegel's well of real life inspiration and motivation to write new songs remains derived from the current socio-political sphere – emphasis on the political – the approach Siegel now takes to vent his frustrations, work through incomprehensible moments, and generally dissipate the creep of anxiety, isn't through a swell of brashly jagged guitar strums and drum strikes. Instead, "Dog Down" serves as an introductory piece to the next phase of artistic evolution in Siegel's creative career – one that over the last five, has included Siegel branching out to drawing comics featuring dot-eyed, large-nosed, human characters; comics depicting human-sized, anthropomorphized versions of popular sentiment-bearing candy heart pieces; and comics commentating via parody, actual events, speeches, or sentiments echoed by parts of the public or people in all levels of the United States' government.
The single itself makes the broadening of Siegel's artistic horizons clear from the get-go, as the cover blends art mediums and, entirely unsurprisingly, features one of Siegel's signature strange comic humans. Once past the initial imagery, Siegel doesn't waste time building on that intrigue, as two tone-piercing guitars work up a see-sawing melodic groove that, while it seems destined to become stale, instead starts to suck the listener in once the parts criss-cross and appear to transform from a basic perfect fourth interval see-saw to a cyclical polyrhythmic spiral of seconds and perfect fourths. Then, after firmly getting ears on the hook, Siegel's lyrical narrative acts with just as much swiftness to underline just how well the descriptors of bizarre, mildly shocking, and uncompromisingly honest, fit the song's words as much as its look and sound.
It's a loose association
of billionaires and hitmen
which to be frank, I think we all knew we were in for
But there's freedom in losing
so let's forget about the union
it's time to put the old dog down
put the old dog down
– Lyrics from "Dog Down"
Sure, there's some degree of restraint evident from Siegel's old dog metaphor that doubles as the pillar of the song's refrain. However, knowing that the collection of people Siegel is speaking of just prior involves the less than savory folks of the U.S.'s corporate and political sectors, to decide against use of a metaphor would likely mean a song that just declares the country needs to totally, emotionally implode and, aside from melodic to conceptual contrast, that approach might be a little too dark for music that at times, runs well alongside the psychedelic jam band path.
The first two thirds of "Dog Down" may not exude too much abstract jam band flow of eccentric instrumental character beyond the intermittent flutters of cowbell in the early verses. However, the instrumentation steadily builds and condenses its sounds on top of one another over time (Mid track there's even an single ascending synth and is molded to sound eerily similar to a fluttering flute.) By the time the final minute is unfolding, things like the extra highlighting of delay and reverb on Siegel's voice, the laser-like synth beeps, the warped lower bass tones, and the continuously echoing whir of wide wah-tones from a single distorted guitar note, show just how far down the musical rabbit hold Siegel can and will take his listeners, even in the short time that is just under three and a half minutes.
Interestingly enough, if any part of the unconventional sonic style of "Dog Down" appears to not mesh well or leave one feeling a little disoriented, yet, not enough to turn away from the music and even further, manage to come away feeling entertained, another round of applause for cleverness must be given to Siegel. After all, it's not difficult to sense the music's parallel to the news cycle that runs: strange, unnatural, or unprecedented news; shock; bewilderment; adjustment; acceptance; and even morbid enjoyment (as a coping mechanism).
Exactly how strange of a path Tommy Siegel is preparing to lead listeners down with the rest of what's to come on Another Wasted Century is a mystery. Still even in the face of unknown specifics, there's likely to be just as much humor and mildly disturbing artwork along the way.
Check out "Dog Down" below:
---
"Dog Down" is available now.
Find it on Bandcamp and iTunes.
Stream on Spotify.
Pre-orders for full length album, Another Century Wasted, are available now.
Find on Bandcamp and Tommy Siegel's webstore.

Facebook
Twitter (@TommySiegel)
Instagram
YouTube
Bandcamp