The "Writing on the Wall" says Polaris Rose have a new single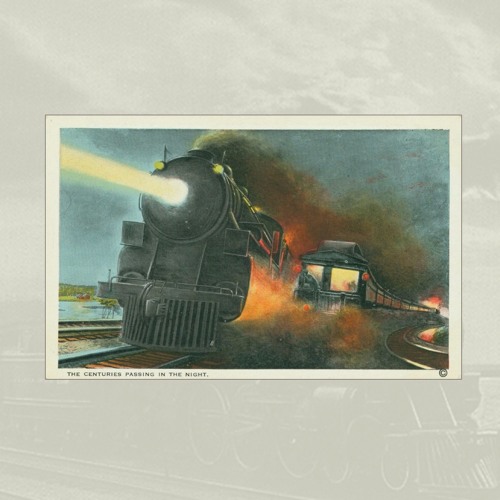 First impressions can mean everything. In the case of Los Angeles alternative rockers, Polaris Rose, the first impression left by "TigerBait," the lead single from the band's last release, Ocean Blue, Velvet Skies (independent, 2016), was one of fun, interlaced with thought-provoking finesse. Maddie Elyse (Bass, Vocals,), and Peter Anthony (Guitar, Vocals), made it clear with not just that one track but with their last record that the layers underneath Polaris Rose's easily committed melodies and polished radio-quality recordings dive deep into complex subject matter and lyrical territory, which instantaneously offsets the assumption that the duo merely runs on a "fun in the sun" fuel.
The first track to appear from Polaris Rose's next forthcoming full length, Knives Among the Orchids, "Writing on the Wall" not only resumes where the unexpected song narratives on Ocean Blue, Velvet Skies left off but, with this new track, the mood and topic at hand actually progresses beyond just non-romantic substance to contemplations that could be processed by some as mildly ominous (I see the writing on the wall / People create division / Well maybe we never truly evolved / history is repeating). The often emotionally upbeat California duo provide a multi-textured framework – both from the aspect of instrumental tone color and in the framework of the song's sense of movement. The main melody establishes an almost eastern quality, with its intervallic motion not extending outside of a major pentatonic scale.
Despite the fact that the song is written in the family-friendly time signature of 4/4, long-time supporting percussionist, Kiel Feher, is able to create the illusion of a more complicated beat count. This comes thanks to the dual dissimilarities in instrument tone (snare drum v. vibraphone) and rhythmic pattern (even, continuous hits v. syncopated, ascending and descending notes). Noting that these textures don't even yet address how Elyse and Anthony's respective bass and guitar interact with one another, "Writing on the Wall" wastes no time in making the track pique interest.
After hooking someone in, it's just a matter of Polaris Rose being left to do their thing. Here, that translates to loud and clean, but razor sharp tones on prominent lead guitar lines, and steady, balanced harmonization for both the guitar and the vocals (with Anthony taking the harmony part, as opposed to Elyse, which some might expect but find refreshingly different about Polaris Rose, given common vocal ranges between men and women singers). This assortment and application of "returning characteristics" so to speak, are part of what give Polaris Rose an identifiable slice of artistic familiarity. Others include preferential leanings where production is concerned; one example of which can be heard in the song's dynamically quieter, stripped back and reverb-dressed bridge. (A similar approach in production attributes can be heard on songs like "That Lonely Road.") The shuffling of the vibraphone's unique sound to a secondary position after the first chorus, behind the strongly riffing guitars, feels like a choice of underutilized singularity but that is a decision of mixing preference, not one of poor quality so, to each their own (and when you have a professional like Grammy winning engineer, John Spiker, mixing your music, there's definitely no artistic options lost on him).
Remembering that this single is part of a larger work, which itself is part of Polaris Rose's ongoing six album series, "Writing on the Wall" certainly continues the pair down the path they have carved out for themselves. Originally starting by establishing their peppy melodies and breaching uplifting settings, now, with the imminent arrival of the second half of this series, the two show a musical shift (less straight major melodies) and clearly a lyrical one as well. Anthony and Elyse tend to write from a place of noting trends in behavior and suggesting subsequent action. While this single maintains such, the band's newest vantage point of narration comes across more passive and-or somehow outside the situation (Dehumanize / Close both our eyes…Dehumanize / with fists in the sky) rather than speaking from the often first person point of view heard on previous tracks. Collectively, from an assortment of angles – large, small, direct, and, like the above, subtle – Polaris Rose continue to transform and evolve what makes them recognizable but are able to do so with an incredible amount of prudent dexterity. Anthony and Elyse never let their chosen areas of discussion or beloved sonic signatures either change or remain stagnant, to the point that a longtime listener might declare new music "too different" or the band a "one-trick pony."
---
"Writing on the Wall" was written and self-produced by Peter Anthony and Maddie Elyse.
Mixing was done by Grammy Award winner, John Spiker (Tenacious D, Beck, Filter)
Mastering was done by Eric Boulanger (One Republic, Colbie Caillat, Neil Young).
Keep connected to Polaris Rose through their official website and these social media platforms:
Facebook
Twitter (@PolarisRose)
Instagram
YouTube
SoundCloud