"Praying" : Artistry, authenticity and Kesha's authoring of a new single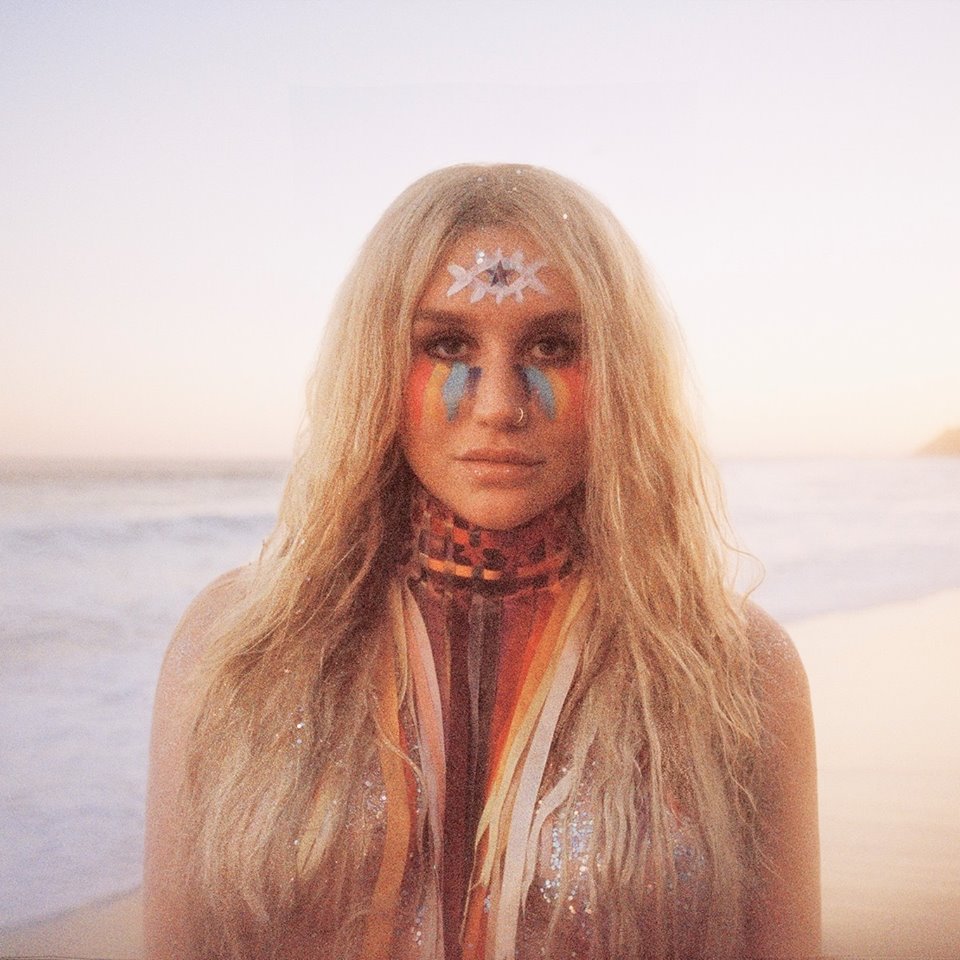 All around the world, artists on big labels, small labels, in do-it-yourself artist collectives, or just individuals creating out of their homes, unleash new music into the world daily and, with each new piece of music the world receives, the rest of us are faced with the same recurring set of questions:
Where does music fit into the scope of human living?

What (kind of) value does music have in that place?

Quite often, discussion around these large and open ended questions tend to include mention of associated topics like authenticity, the degree of music's identity as entertainment, personal emotional outlets, and widely relatable subject matter. Since creating melodies and lyrics, and especially the two put together, are inherently and ultimately often viewed as subjective practices, trying to predict whether any one song will gain a generally positive or negative public reaction is difficult, if not impossible. People like what they like and don't what they don't. The reasons for swinging one way or the other can be as numerous and complicated in explanation as the songs themselves. Taking a moment to process this very "to each their own" kind of mindset, what are we to make of a definitively vulnerable song like that of Kesha's newest single, "Praying?"
It's one thing to dive into a new song knowing that everyone has their own opinions about how music could or should sound, the way an artist portrays themselves and their music in visual form through music videos, or even the lyrics themselves – particularly if the words chosen touch on socio-cultural niches or controversial vernacular. It's another thing however, when a song at hand is decidedly on record as being confessional in nature and recounts connection to true life events in either very specified detail or is explained by the artist in question to be about recovering from difficulties posed by a widely recognized scandal that's followed by the general public over a long period of time. Releasing a Lenny Letter in conjunction with "Praying," Kesha outlined exactly what this sonically exposed and lyrically straightforward composition represents and means to her, in the face of having released no new music in nearly four years.
"'Praying,' my first single in almost four years, comes out today. I have channeled my feelings of severe hopelessness and depression, I've overcome obstacles, and I have found strength in myself even when it felt out of reach. I've found what I had thought was an unobtainable place of peace. This song is about coming to feel empathy for someone else even if they hurt you or scare you. It's a song about learning to be proud of the person you are even during low moments when you feel alone. It's also about hoping everyone, even someone who hurt you, can heal."
While the track does no name dropping or orthodox narrative spinning, the source of Kesha's emotional turmoil, and challenges with anxiety and depression, have been all but fully public knowledge, thanks to the media coverage surrounding the singer's legal conflicts with former producer Dr. Luke. Furthermore, with the understanding that those conflicts encompassed exploration of sexual assault, it becomes clear that even if not one person outside of Kesha herself heard this new recording, and even if it never saw the public light of day, "Praying" could exist solely as a channel of mental and emotional release and "succeed" fully in its purpose of supporting Kesha in arriving at a better psychological and emotional place.
Therefore, even though we as a living, breathing, and constantly changing court of public opinion can offer up reactionary thoughts once something is presented to us, is there even really a point to dissecting this kind of work from an analytically traditional vantage point? One wonders, to some extent, why a song such as "Praying," which is presented alongside Kesha's own elaborate context, thus removing speculative ambiguity, doesn't get a pass for immunity from public or conventional criticism in the same way a collaborative song for charity or one written in the wake of a disaster, tends to be observed just for its altruistic designation.
It's true, a traditional review of "Praying" could examine the usual areas of production, arrangement, performative execution, and lyrical structure, and lead to commentary that sways back and forth between things that seem "done right" and things that "could have been done differently" because that would make the song "better." That is of course, if the descriptor of "better" refers strictly to formal expectations laid against present trends of the music industry right now. Is it simply a matter of whether a song, album, music video, etc. is allowed to make a profit or, is it a matter of combining a humanitarian objective with no profit? (Since there's no denying a myriad of songs are placed on the web everyday with artists willing to give them away for free and still be subject to formal dissection.) This isn't to say opinions surfacing about "Praying," using the business-as-usual rubric, are excessive or even necessarily inaccurate. Rather, in observing that the public conversation surrounding this song is running the spectrum of emotional praise, emotional distaste, technical praise, and technical distaste, and being cognizant of its inspirational sources, it's just perhaps difficult not wonder if another recurring question deserves further discussion:
Where does the line get drawn for music deemed safe from traditional scrutiny and music that's applauded but still deemed justifiable for critique?

---
Pre-orders are open now for Kesha's upcoming album release, Rainbow, due out 11 August 2017.
Keep up with Kesha through her official website and these social media platforms:
Facebook
Twitter (@KeshaRose)
Instagram
YouTube
Spotify