Take some "April Rain" with you into May (Video Feature)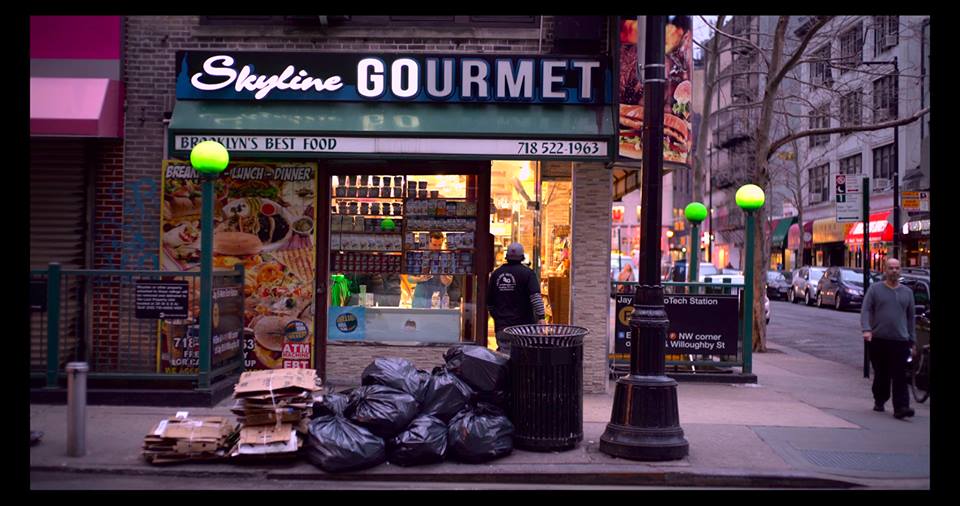 April showers are in the past now that it's the merry, merry month of May, right?
Not quite!
Straight from the mind of I am TIM, formally known as Tim Margolin, the multifaceted, multi-talented musician who guest featured with the jazzy group Storytellers in their new single, "Greywolf," has a fresh piece of atypical art of his own to display and for you to play.
This is "April Rain." The first in a series of a four-part, four music video narrative project, as Margolin's video debut, this track is just the right kind of composition to shake up notions of the everyday: the everyday hip-hop beat, the everyday fast-talking lyric, the everyday self-conceived video…
There's a clear appreciation for urbanity in the visual side of "April Rain," which might come across like a cruise control cliché of sorts, given the sax hook and beat poet-esque delivery of Margolin's rhymes. Yet, the presentation as a complete entity doesn't feel overly theatrical, forced, or as if it's concentrating on a style-to-visual sub-cultural trope. In deciding to pursue the style of music he has, Margolin knows he risks falling into the long-established hazards of either being too "hard" around the edges for casual music listeners to feel they can approach his music or being too "soft" in his writing and being unfortunately shackled with the stigma of "lesser than" condescension that plagues how average people can perceive polished hip-hop in today's society.
Clearly however, with "April Rain," Margolin is stepping forward fearing neither extreme of those ends and his commitment-to-self pays off. In theory, it's easy to pair together words that rhyme, to speak alongside a beat, to turn on a camera and pick someone or something you want to film. The full reality behind bringing all those actions together is far less basic, and so many little things – things that can't necessarily be quantified to explain why they are done well – are just that: done well.
Perhaps it's Margolin's unique combination of gentle and fluid, but completely discernible, spoken articulation (an element often overlooked in modern-day pop-rock but especially plausible where rap/hip-hop are concerned), perhaps it's the clean, crisp balance of the mix between the guitar, saxophone, Rhodes, and vocals – each prominent and distinctly audible but each even with each other and all avoiding bombarding the listener with sheer cumulative volume. Perhaps it's the inclusion of ambient sounds, crackling leaves, shoes scraping on gravel, casual steps against the scene of a darkened nature-scape, all subtle reminders near the last moments of "April Rain," that this is more than just a single or self-contained visual segment. No matter what vantage point from which one decides to find appreciation, it's not difficult to admire this piece of work, if for no other reason than Margolin has found the nearly unattainable sweet spot that usually sees this combination of artistic and stylistic elements – from the song and the video together – written off as un-relatable or trying too hard.
---
Keep in the loop with I am TIM through his official Facebook page, on Twitter @TimRaps and on SoundCloud.
Look for the next part in the series through Made Jour Label and connect with them on Facebook and YouTube.