It'll be hard to quit playing this new track from Under The Influence!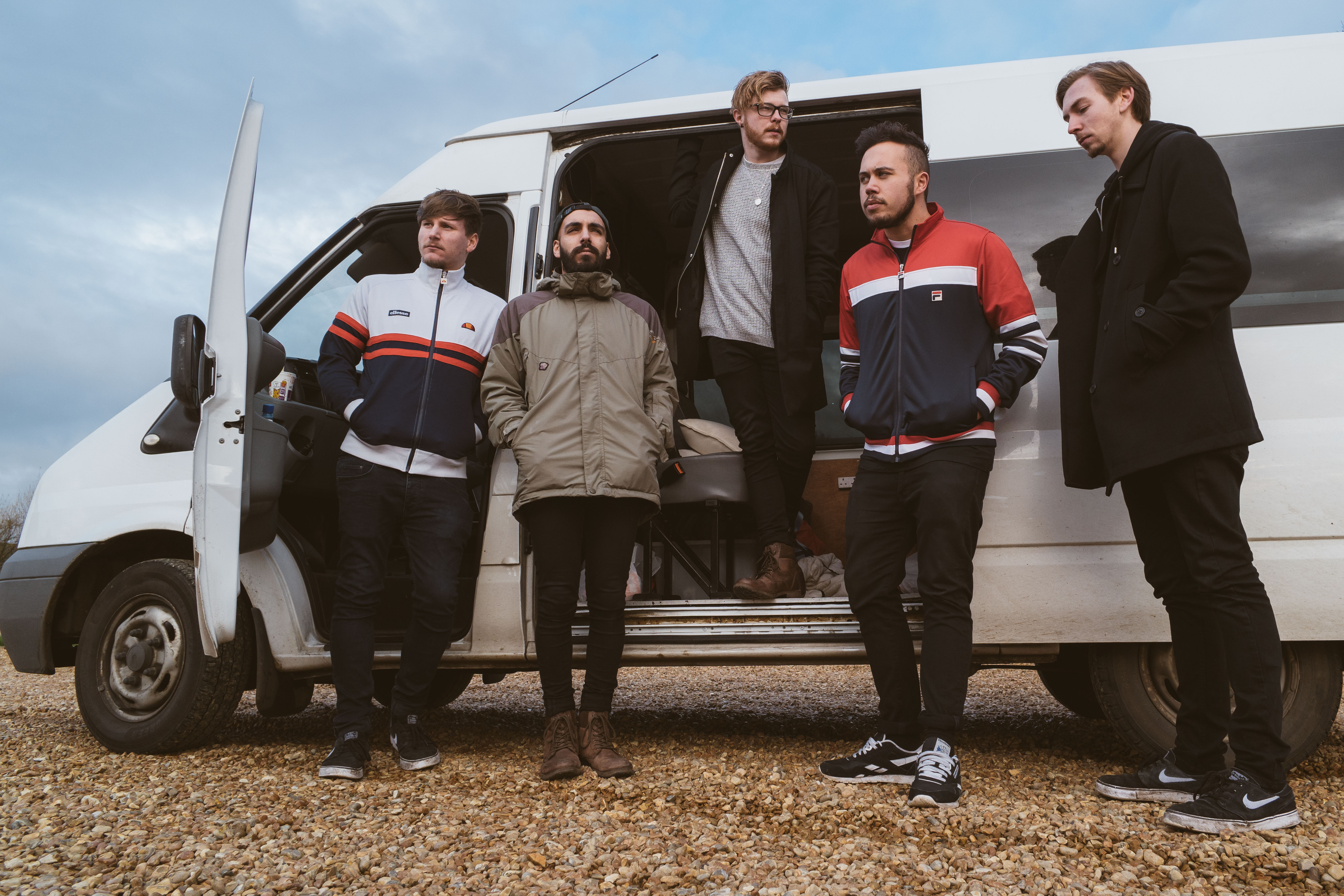 It is probably a safe bet that by the time a person reaches 25, at least one stint in some kind of retail or otherwise entry-level, customer service-oriented job has been a part of one's everyday life. Furthermore, outside of being one of the few people who advance in the ranks and take on more managerial responsibilities – showing to be seriously committed to a particular company or brand – most tend to move on from these kind of positions after some not-too-lengthy period of time, as a naturally occurring course of life progression.
Then again, sometimes separation from one's place of employment isn't such a fluid and seamless experience. Sometimes the transition can be a kiss-off; one that screams "Who gives a damn if I leave?"
While much of the population is not striving to flip the bird to their employers, that doesn't mean it's not good as vicarious, daydream worthy entertainment. This is what self-described "grimey British rockers," Under The Influence, are offering – with the appropriately titled track, "Job Back" – to those folk feeling the occasional bout of extreme workplace frustration that occasionally tempts one to up and quit.
Under The Influence are:
Jack (Vocals)
Taylor (Guitar)
Carlos (Guitar)
Thexton (Bass)
Ben (Drums)
Check out the track, via brand new music video, below!
Dashing through at just over two and a half minutes, this upbeat rock song by the King's Lynn based quintet is fresh in more ways than one. Not all bands can pull off rock instrumentation with a set of fast paced rap lyrics racing on top. Under The Influence's vocalist/rapper, Jack, executes this well and it's undeniable the man has practiced thoroughly so as not to miss a breath. The lyrics are written in a classic narrative style, telling the story of one individual starting a promising job, only for things to come crumbling down by the end.
The song opens with the refrain, sung by all five players, in between a recurring, four chord progression (I think I've had enough / so you can take your job back /
I've taken far too much / if I stay there will be combat). Topped off a four hit cymbal count off, the band prepares listeners for one spunky roller coaster of a track that takes off and doesn't slow down, save for one break midway to repeat the refrain.
"Job Back" does not require a great deal of intense formal analysis but that's also what makes it so appealing. Listeners can hear and read the story at hand and many will relate. Under The Influence keeps things melodically and rhythmically on the same straightforward level as its linguistic counterpart. Yet, rather than this decision coming off as lazy and stayed, what comes through is a package that quite enjoyably aligns slices of Weezer, MxPx and a bit of the unfiltered attitude of The Offspring.
The video plays off the song's cheeky, "come what may" mentality and adds to the throwback feel of the music. The band provides a clip that isn't trying to overcomplicate its visual message or severely separate itself from the track. It's light, vicarious fun, partnered up with references that are uniquely English and a vocal delivery that has just a bit of extra snappy vocal inflection, giving "Job Back" an added touch of really feeling like an unwavering declaration to piss off –something nearly everyone has probably wished they could do at one point or another…
---
"Job Back" is available now on iTunes and Amazon, as well as streaming on Spotify.
The song was recorded by Tom Joy and mixed/mastered by Jack Murphy at Crystal Sound Studios. The music video filmed and edited by Louis Brindle.
Follow along with Under The Influence through their official website and these social media outlets:
Facebook
Twitter (@utiofficial)
Instagram
YouTube