Tonara and Wolfie for Piano: Getting the globe together for a massive recital!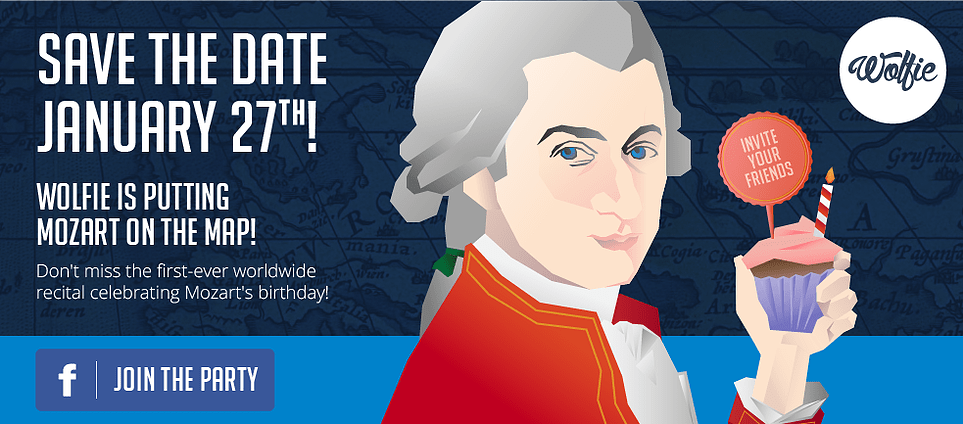 Streaming video being the behemoth internet pastime that it is, when musicians and the digitally driven got together to first conceive things like the YouTube Symphony Orchestra and other internationally collaborative music projects, the interest in long distance team ups only grew in participant size and project ambition. Live streaming, video syncing, video sharing…each of these concepts have only become more and more ingrained in music –both for educational and entertainment based purposes.
Tonara, a music technology company based in Ramat Gan, Israel, and founded in 2011, mixes an enthusiasm for encouraging music education with the acknowledgement, and constructive embrace, of smart device ubiquity through a series of digital sheet music apps; the first of which launched back in September of 2012 for the iPad. It has already become a well-recognized and recommended tool among professional musicians, teachers and parents. Tonara's industry-leading, polyphonic note recognition and intelligent score tracking/page turning, among many other features helpful in boosting practice sessions, has made practicing more efficient and effective.
Now in the start of 2015, Tonara is putting their sheet music technology together, via a second iPad app, Wolfie for Piano, with the connectivity of the internet and video streaming. Similar to its predecessor, Wolfie for Piano utilizes the same polyphonic recognition and score tracking technology key to the Tonara difference. However, it also presents students –particularly those of a younger age bracket– with an inviting aesthetic and learning system that incorporates awards, all geared toward making the practice of music an activity of personal excitement rather than mandatory monotony. Intent on showing its user base just how many passionate players are out there, Tonara is using Wolfie to foster a worldwide recital that will take place on 27 January 2015, the 259th birthday of musical prodigy, Wolfgang Amadeus Mozart.
Starting at midnight on 27 January, and continuing through 12PM (UTC+02), anyone with the Wolfie for Piano app who plays a score from the app's extensive catalogue, (more than 750 pieces and growing!) will be shown on a real-time, interactive, world map, that will be displayed on the homepage of WolfiePiano.com.
Interested players can let their teachers, friends and fellow musicians know they plan to participate, by joining the Facebook event.
Part of Tonara's larger, overall mission to illuminate the importance of music education via an expansion of access and installation of lasting ebullience for learning, the recital is being appropriately referred to as, "Putting Mozart on the Map." All the same, the playing of classical repertoire by many musicians, regardless of the chosen composer, is really the core of the event.
---
Further emphasizing Tonara's dedication to creating a genuine interest in music performance, Wolfie for Piano is being offered to music educators for free and at a discounted rate for students. Run on a subscription based system, Wolfie for Piano has in-app purchase tiers for one, three and nine month-long access starting at $14.99 USD. Users can also try out Wolfie for Piano, free, in a trial mode giving access to any two scores in the app's catalogue.
Wolfie for Piano is available now in the iTunes App Store.
Keep up with future developments and announcements by connecting with Wolfie for Piano on these social media outlets:
Facebook
Twitter (@Tonara_App)
YouTube
Google +