Accessibility Through Animation?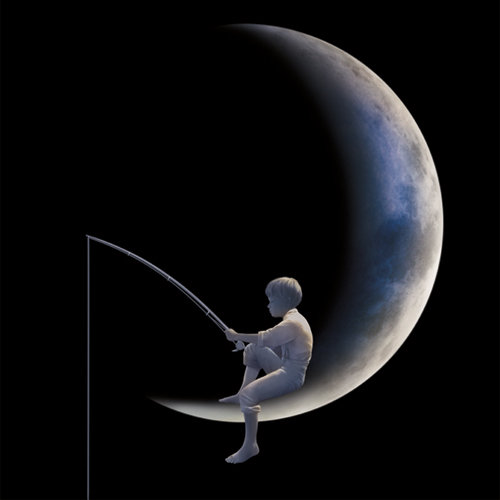 A little under two weeks ago, I was lucky enough to come upon a posting about a live streamed event that was to be moderated by a member of the staff for
the Telegraph
,
Ms. Sarah Crompton
, the Editor in Chief for Telegraph Arts and presented in part by the
Royal Opera House.
 The presentation was titled
"The Big Question"
and the question at hand dealt with whether or not opera and ballet are elitist.
There's no denying that the subject of elitism comes up again and again. If it were a bush, the poor plant would have long since been beaten around to the point of probably having been uprooted by now.
One of the problems, or circular traps rather, that I saw in the discussion, which took up precious minutes of talk time, was the back and forth "explanation" of what the definition of elitism is, for relating to the Big Question. People need to all be on the same page in order for things to move forward. This is important for any discussion in life, not just the arts. Therefore, in having to distinguish between discussing if opera singers are elitist or if the medium is elitist or if attending the  medium is elitist, a rift is created that makes it much harder for people to be able to take and then defend a °side° on the simple-looking, yet complicated issue.
Regardless of which angle the discussion decides to jump off from, the common desire for more approachability, understanding and appreciation can be hooked on to all three of the above mentalities. Even if each one suffers a resounding "YES" as the answer to whether elitist airs are around, reversing and removing those airs is something that would be of benefit. Considering as well that education and exposure are often used as tools for supporting arguments in why or why not a person takes to opera, ballet or the like, what would be the world's reaction to this novel idea?
Classic opera tales re-imagined and interpreted for children and families in the form of animated feature films?
The first in potential candidates that came to my mind for this idea was not so surprisingly, Disney. The
Walt Disney Company
has breathed memorable life into so many fables, fairy tales and otherwise international stories, that at least on the surface, why couldn't one imagine them taking on an operatic storyline and giving it the old Disney touch? Goodness knows there are plenty of princes and princesses that could join the ranks.
Walt Disney Animation Studios Logo,


d

rawn in 8-bit style
(Cit. Official Facebook "Profile Photos")
Of course, Disney isn't the standalone powerhouse it used to be, what with competitors like
DreamWorks
 and
Pixar
(when not partnered with Disney's Studios) turning out films that are placed high on daily "to-watch" lists for kids 12 and under and with Disney-level staying power; much the  way any Disney video release would be hyped back in the 90s.
Shrek
,
How to Train Your Dragon
 and
Kung Fu Panda
are just a few examples of unique stories that pushed DreamWorks much more prominently into the spotlight in recent years, amid the more aggressive move to CGI from hand drawn animation.
This though, not being a contest to compare the two animation heavy weights, no matter which studio were to take the challenge on, it is certainly interesting to imagine what it would mean if kids got a general recounting of classic opera repertoire and grew up knowing the tales, which could then alleviate possible overstimulation or confusion with the plots when taking them to a full operatic performance.
**********************
I realized, even as I went to type the names of some opera "standards," very large, "non-child friendly" parts of story lines jumped up in my thoughts. To that end, I gently will remind anyone who may be having the same thoughts as I just did, that plenty of Disney's strongest sellers during their
"Renaissance"
 period, which "ended" around 2000, were born from existing ideas and characters that weren't necessarily child friendly at the start.
It amazes me that with so much talk (from the court of public opinion) about the film industry losing original thinking, that, if such were true, no one has tried to update an opera story by turning it into a kid's movie. There is certainly plenty of material to work with, is there not?  I realize what makes an opera an opera, is the unique singing and execution, and that's not something a movie studio could look at and simply say, "OK, we can do that." Still, even a loose adaptation of core plot material would be a less intimidating (and everyday feeling) form of exposure that has the potential to simultaneously hit upon access, early age and (hopefully) lasting appreciation.
Unfortunately, this whole idea might be more than a bit of eccentric thinking on my part. After all, not only would it take a very creative and dedicated mind to make some of opera's antics G-rated but with news like that of Disney
indefinitely putting hand drawn animation on hold,
 thinking of opera being retold in both watered down
and
CGI formats might be one modernizing step too many?