Future Teens highlight the nuances of human connection on "Same Difference"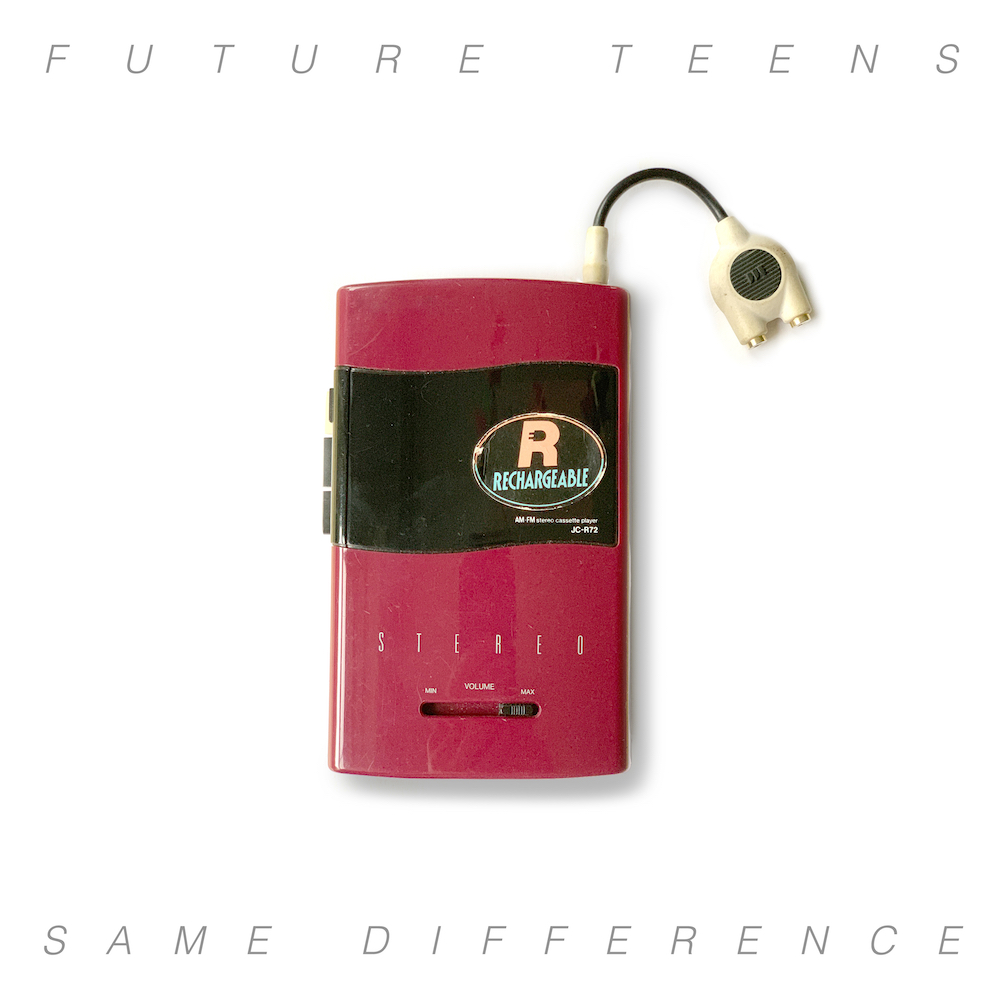 The first new material from Boston-based Future Teens since their very well-received EP, Deliberately Alive, which was released in March of 2021, °Same Difference° is a terrific single-serving of personal reflection on what it means to find, meet, and connect with another individual in a meaningful and lasting way. Not only does the song serve as a great artistic appetizer for the chapter that will eventually follow Deliberately Alive, but the track also allows Future Teens to gradually step back into the spotlight among listeners after the pandemic's chaos rendered most projects limited in how they could be shared with listeners and celebrated among audiences across the globe. Given the deeply individualized implications of the song's concept, it could be difficult to pack effectively into just one song, as opposed to a larger set of tracks, an EP or even an entire concept album. Fortunately for Future Teens, it just so happens that a unique experience of vocalist Daniel Radin allowed the band to introduce this idea of human similarity in a way that could be broadly relatable and mentally digestible, rather than too vague in its descriptive scope, which would take away from the song's potential for genuine emotional resonance and contemplation.
Future Teens is:
Daniel Radin (Vocals, Guitar)
Amy Hoffman (Vocals, Guitar)
Maya Mortman (Bass)
Colby Blauvelt (Drums)
It was insight from a casual conversation between Radin and his sister, asking about what makes the dynamic between Radin's sibling and her partner work better than any of the relationships that came before it, that spurred the inspiration for Future Teens' latest singable slam dunk. Paired with this gently inquisitive premise, are a mentally magnetic hook and generally lighter arrangement, along with a sonic personality that still provides projects the melodically optimistic, spunky tonal edge that Future Teens tend to provide on their louder and more declarative musical affairs, like "Guest Room" or earlier single "Frequent Crier," off 2019's Breakup Season. The song's tempo is notable laid back, not propelled to a more urgent place even as the song's narrative and Radin's inner dialogue unfold.
But remember what your sister said
If you look for someone just as different
Well then not every part is going to fit
It's not either or to give up or give in"
– Lyrics from "Same Difference"
This aspect right away helps to keep the emotional intensity of the song low, reinforcing the no-pressure, self-reflecting premise of the song. Radin, who takes the lead on the vocals, keeps his vocals mostly plain, not so untouched as to sound lo-fi but normalized enough to keep a pleasantly earnest quality at the forefront of one's mind while listening to Radin's questions and inner uncertainties. Then, to have the the bass and guitars put forth a chord progression in the pre-chorus that not only builds anticipation but does so through a method other than an straightforward ascension of the vocal melody and-or a leading tone cliffhanger, helps shape the mood of the song in an interesting way as well. The use of vacillating major and minor chords, as well as whole and half step intervals in the supporting instrumentation to create melodic tension over a range of very few notes, makes for a more unexpected musical sequence and for more colorful harmonic variety. All the while, the music upholds an easy-to-follow hook that past the first go-round, isn't hard to pick up, sing along to and get stuck in one's head.
The careful efforts to maintain approachable songwriting finds counterbalance for the less common chord progressions in the steady, syncopated, doo-wop style rhythm that persists throughout the song, heard in recurring snare, hi-hat and tambourine beats. There's also an element of strummed acoustic rhythm guitar that helps to solidified the song's sauntering groove, as well as add a crisper, tonal contrast from the thicker, bending guitar tones that often connect different sections of the song. At times, the arrangement even thins out enough that the cyclical motif of the electric guitar, couple with the better heard syncopated strumming of the acoustic guitar and splashy tambourine all during the chorus, even casts "Same Difference" in the light of classic jangle pop style songwriting.
The changing prioritization of rhythm, tonal center, and instrumental focus, against the Radin's lead and Hoffman's layered harmony vocals –– especially in the last section of the song –– makes the music feel much stronger in its ability to convey the gray areas between emotions, even though the band doesn't break out an excess amount of auxiliary instruments or effects to do so. This is what elevates "Same Difference" to a thoughtful place far beyond its teen-to-20-something  lyrical context and makes that nostalgic era feel much more grown-up, thus strengthening its emotional impact even more. Anyone listening beyond the song's narrative range might not relate in a first hand way anymore but it's not hard to find scenarios more current to later years in life that might evoke similar emotional questions or insecurities, even with the life experience that comes from getting older. It's always intriguing to hear what a simple shift from a major resolving chord at the end of a phrase, to that of a minor chord, will do to the sticking power of a lyric line.
Herein lies the fundamental power of music to guide our existing feelings or to unearth dormant ones and that's perhaps the most appreciable aspect of Future Teens' newest song: They found a way to approach a complex topic about mature, longterm, bonds and deliver it in a musical structure that feels much younger in style but is composed with a more sophisticated ear connecting the melodic, lyrical, and emotional dots. "Same Difference" connects effortlessly with many age groups, without ever pandering without purpose to any of them. Not every part of every age group is going to fit together but unlike the insight provided by Radin's sister, Radin and the rest of Future Teens found a way to make many different qualities fit well together, to some quite delightful results.
---
Same Difference is out now.
Hear it on Apple Music and Spotify.
Future Teens are kicking off a UK / EU tour, now through through 23 June 2022 with support from Netherlands based indie band, Snow Coats.
June 2022 Future Teens & Snow Coats UK / EU Tour
Saturday 11 June Netherlands, Rotterdam V11
Sunday 12 June Netherlands, Amsterdam Cinetol
Tuesday 14 June France. Paris Supersonic
Wednesday 15 June UK, Kingston The Fighting Cocks
Thursday 16 June UK, London The Camden Assembly
Saturday 18 June UK, Manchester Deaf Institute
Sunday 19 June UK, Bristol Booze Cruise
Tuesday 21 June UK, Glasgow Broadcast
Wednesday 22 June UK, Leeds The Key Club
Thursday 23 June UK, Cardiff Clwb for Bach
More information and tickets for all dates available HERE.
Follow along with the adventures of Future Teens through their official website these social media platforms:
Facebook
Twitter (@FutureTeensUSA)
Instagram
Bandcamp
SoundCloud