Come quick and catch Oliver Patrice Weder's "Rainbow Fish"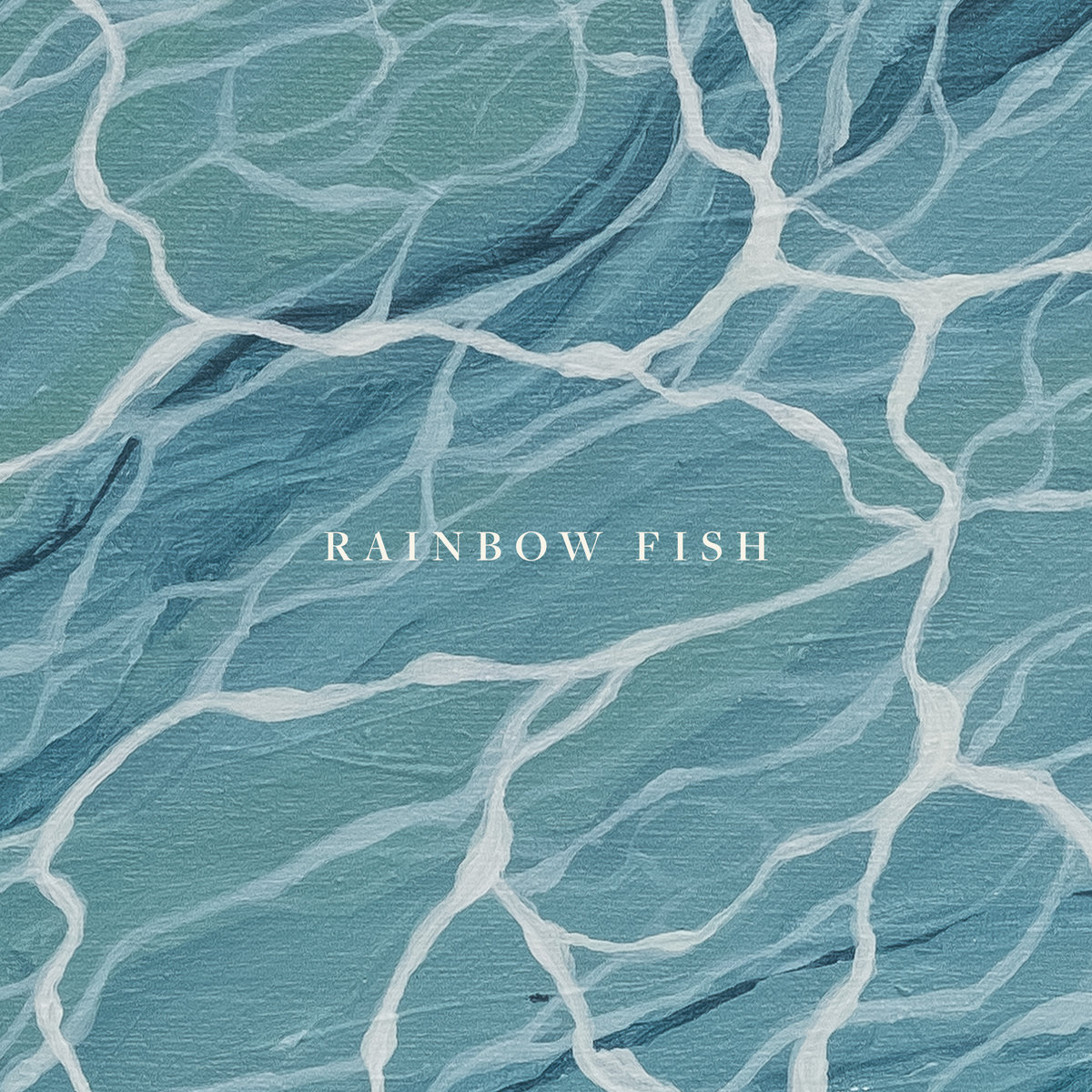 Composer and producer, Oliver Patrice Weder, has released new piece "Rainbow Fish," into the wild – the first single from forthcoming sophomore album, The Pool Project. Weder being a frequent traveler whose body of personal and commissioned work has reflected many of the musical personalities of the places he's moved to and lived in, "Rainbow Fish's" musical aesthetic presents an intriguing contrast that sounds far more still and contemplative by contrast. All the same, this style of composition is hardly a drastically unforeseen creative pivot from Weder, given that his latest dwelling place – a countryside cottage surrounded by hollyoak trees and sitting just outside of Madrid – provides the very same kind of tranquil and naturally undisturbed atmosphere the new track (and seemingly its larger album counterpart) both appear to channel.
A modest three minute and twenty second track, "Rainbow Fish," doesn't shoot for an excess of sonic sparkle like one might presume based on the colorful title. (Sorry to fans of the popular children's book of the same name, no signs of musical bling at work here. Though, it is amusing that by coincidence, that both Weder and the book's author, Marcus Pfister, are Swiss.) In addition to being on the quieter and melodically calm side, the album-opening track doesn't alter the tonality of its minimal arrangement (piano, bass clarinet, Wurlitzer, electronics, alto flute and syllabic vocals) with any supplemental effects like distortion, excessive reverb, or frequency filtering, in order to foster imaginings of anything resembling  a rainbow or any glistening qualities thereof.
What Weder has opted for as his introduction to The Pool Project is write outward from the album's core focal point, water, with it being referenced in a peaceful light, rather than a tempestuous or unpredictable one. The track contains a lot of open space but without a deluge of reverb coating the music, each of the instrument's sound profile feels kept at a relatively close range. This approach to the mix gives each instrumental "character" a more intimate feeling. However, the motif Weder applies to the song's central piano part, as well as the relatively dry and closely-mic'ed quality of what sounds like the swoosh of paper in a casual shuffling rhythm, also gives that sense of intimacy a friendly aesthetic. The easygoing tempo and playful piano motif channels the fun-loving and innocent demeanor of a young child, as opposed to an overly warm, fuzzy, and rounded tonality often associated with intimately mixes arrangements.
Unsurprisingly, even considering the somewhat formal and elegant nature of the bass clarinet and flute parts in "Rainbow Fish," the blending of the aforementioned dry tonality with the tonal softness of the two wind instruments doesn't present the kind of aural clashing one might anticipate. Rather, this setup of sonic contrast might almost be considered trendy in the game music space. The pursuit of giving games more sophisticated instrumentation and composition, in addition to game music's fundamental purpose of propelling a game's action or narrative forward, has only increased the prevalence of elements like orchestral parts and organic sounds in music. Knowing that Weder is the lead composer for Spitfire Audio – one of the most well-recognized and utilized sound and sample libraries in the music and entertainment industries – and that Spitfire's samples are an oft-turned-to source of inspiration for many present day game music composers (e.g. Lena Raine, Auston Wintory, Coretin Brasart, Eli Rainsberry, Michelle Zauner), the thought that "The Rainbow Fish" might be right at home behind a whimsical but laid-back title like "Untitled Goose Game," suddenly doesn't seem like such a non-sequitur.
"Rainbow Fish" is a solid beginning statement for the setting-inspired album to come. The balance of probable overall ambience with the excited anticipation for exactly how Weder manifests his latest living environment in each subsequent track, makes this a delightful teaser for the height of summer: Knowing there's a relaxing experience coming but not yet knowing just how you'll spend the many hours of your entirely unplanned vacation days. "Rainbow Fish" is the super appealing preview of a listening experience that's reassuring, suspenseful, and heavily desired all at once.
---
"Rainbow Fish" is available now.
Find it on Bandcamp and streaming on Spotify.
The Pool Project arrives 19 August 20201.
Pre-orders are open now through Bandcamp.
Keep up with Oliver Patrice Weder through his official website and these social media platforms: