Tycho expands the world of "Weather" with new single "Outer Sunset"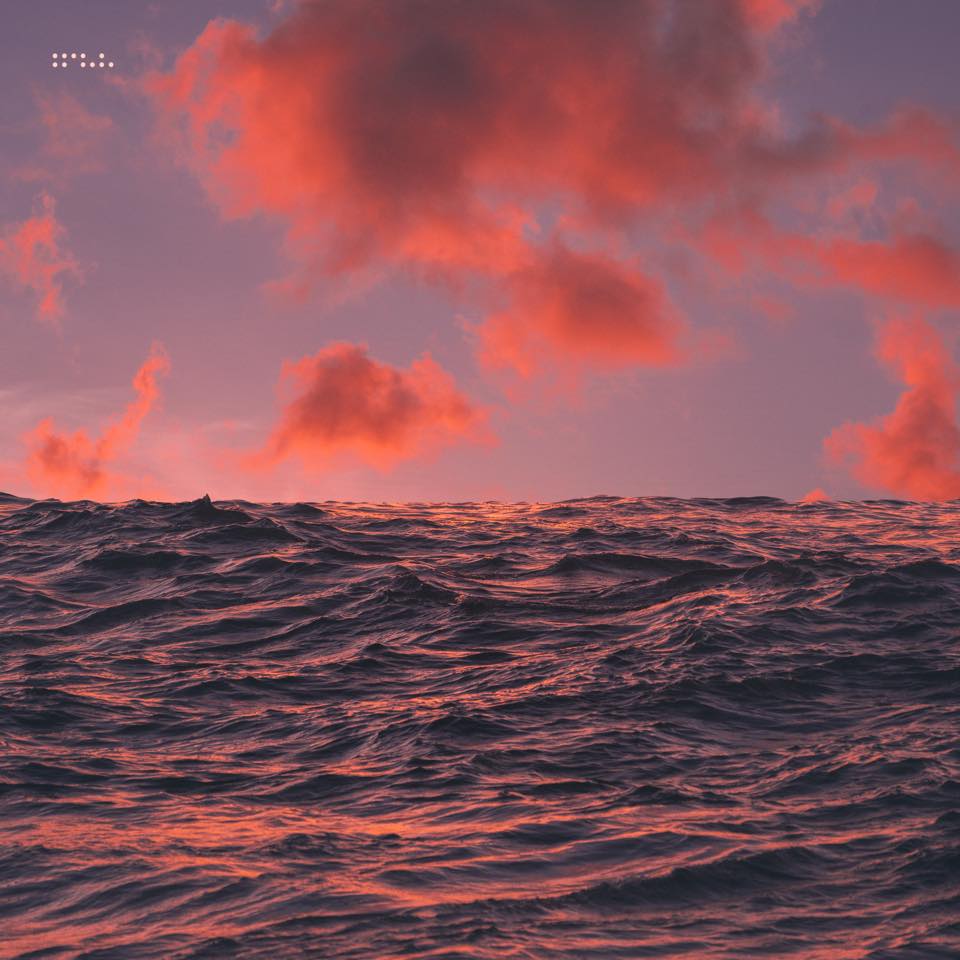 While the hyperactivity of the Grammys is by no means the fundamental propeller behind Tycho's latest batch of releases since moving over to Mom + Pop's roster last year, there's something to be said for the smart timing of Scott Hansen's newly launched single, "Outer Sunset." The first slice off a soon-to-come album titled Simulcast, this new track is its own composition but also reflects echoes of musical themes written for songs on Weather, which is what brought the San Francisco band to the awards in the first place. Still, beyond the apparent foresight around public awareness, "Outer Sunset" stands on its own soothing merits and even better than that, also recalls times well in Tycho's past and long before the exposure of award distinction was in the greater picture.
Right back in the groove of everyday life with a new piece that projects such calm and rejuvenation following such flash and frenzy, is like a perfect full cadence at the end of a concerto's "presto" section. A musical affair that notes the absence of Weather's featured addition, Saint Sinner, even without her vocals in the mix, the overarching connection to Weather's themes comes through immediately by way of an opening motif that resonates with the previous LP's track, "Skate."
That's not to say Tycho is resting on its laurels or that Hansen is running short on melodic ideas. Quite to the contrary actually, "Outer Sunset's" expansion on the sonic phrases of "Skate" and connection back to Weather overall, shows an aspiration for artistic growth by way of one's listening perspective rather than just an overt, mass change of note sequences acting as the sole definition of something new. Those who might feel wary of or averse to Tycho's newest effort to inject a fresh mentality into a long legacy of music, ought to step back and consider every time another artist ever re-shaped a Tycho track through traditional remixing. In some ways, "Outer Sunset" extends a hand of familiarity the same way a remix of a song does. Listeners can latch onto the part of the music they know, while getting introduced to the way another person perceives that same piece of music in their mind and through the transformative looking-glass of their own approach to music.
In the case of "Outer Sunset," the other person at hand being Hansen himself might leave concerns of redundancy. However, looked at from the angle of Tycho playing instrumental motifs that relate to but stop short of becoming a perfect overlay to Saint Sinner's voice, delivery, and emotional intangibles, reveals just how much potential there is for a sea of interpretation as vast and unpredictable as the ocean depicted in the accompanying ocean at sunset animated video.
---
Listening to "Outer Sunset" for what it at surface value, there's an emergence of classic Tycho style: clear, punctuating, but not excessively thin, attack-heavy drum beats; smooth, rounded, and sustained synth tones; and medium width, clean toned guitar that acts like a glue for this tonal trifecta which, over time, has become like Tycho's signature arrangement. "Outer Sunset" evokes memories of earlier work by the band while being intertwined with a project of the present. This duality makes a lot of sense, knowing that the song is inspired by Hansen embracing his appreciation of the ocean that arose while working on 2009 single, "Coastal Break" after moving to San Francisco and also, by time Hansen spent at one particular beach community while working on the music of Weather and now Simulcast.
Reflecting on the piece by itself and its larger artistic intention within the scope of forthcoming Simulcast, shows a masterful display of self-awareness on Hansen's part. Continuing to chart a path forward for himself and the rest of Tycho, as well as any future collaborators that may come into view, Hansen is faced with the constant presence of his existent reputation and sonic profile, alongside the universal emergence of new ideas and curiosities within musicians as times goes by. Already having broken the ice of wordless work, there is that much less expectation of recoil to anything else Tycho might try going forward. Even so, Hansen has found the next way he and Tycho can put rising new ideas and conceptual territories out into the world, without necessarily feeling the need to further and further diminish or even abandon altogether, the style fans have cherished over the years. Add to that Hansen's pursuit of open interpretation and a welcoming philosophy that transcends things like language barriers or myopic, gate-keeping interpretations, and Tycho has really found the sweet spot on the open waters of creativity. "Outer Sunset" represents Tycho's best artistic anchor to date, for reaching those who know it, those who don't, those who want comfort, and those itching to think beyond the spaces where they've already been.
---
"Outer Sunset" is available now.
Find it on Bandcamp. Stream on Spotify.
Simulcast is due for release on 28 February 2020 via Mom + Pop Records.
Pre-orders are available HERE.
Keep up with Tycho's work through its official website and these social media platforms:
Facebook
Twitter (@ISO50)
Instagram
YouTube
Bandcamp
SoundCloud