Three of New Zealand's best new releases in 2019 (Guest Post)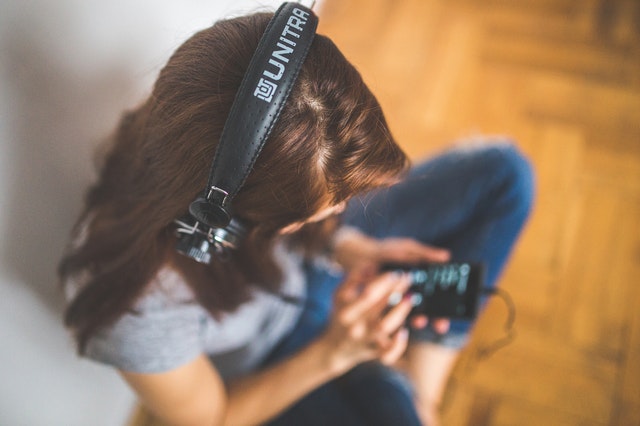 Guest post by Maia Fletcher
We're only a few months into 2019, and Kiwi musicians have already released some top-quality records. The New Zealand music scene is only continuing to soar with established artists continuing to produce top-quality work and up-and-comers pouring scores of fresh talent into debut singles.
Are you keen to add some fresh tunes to your playlist or, want to know a bit more about music from Aotearoa*? We've narrowed our list down to the top three tunes of 2019 – so have a listen, and see whether you agree!
(*The Maori name for New Zealand)
---
Broods
Don't Feed the Pop Monster
Universal Music
The Kiwi music duo Broods isn't new to the pop scene. However, twins Caleb and Georgia Nott show no signs of slowing down. Their new album, Don't Feed the Pop Monster, is sure to affirm Broods' place atop the charts once more.
In their third studio album to date, the pair experiment with a retro, 1970s vibe that sees lead vocalist, Georgia Nott's relaxed vocals matched with energetic base tracks. Broods' new sound is perfect for a house party but also for if you want to do some "brooding" on the side – get it?
"Peach," the first single released from the album, is a psychedelic bonanza of sonic waves. Imagine colliding "Lucy in the Sky in the Diamonds" with a Florence + the Machine song and you'll just about have "Peach" in the bag. But, Broods includes more sober tracks on the album too, including the powerful "Too Proud", where the vocals rise almost to a shout as the beat throbs beneath.
This is pop with a bite. If you're a Broods fan already, you won't be disappointed.
Listen to "Peach" below:
Lawrence Arabia
Lawrence Arabia's Singles Club
Honorary Bedouin Records
The hipster hit-maker hot on everyone's lips, Lawrence Arabia is just about to embark upon a nationwide tour to release a brand new album. Titled Lawrence Arabia's Singles Club, this record has a genuinely cool origin story. The project began last year when supporters from across the world helped to realize Lawrence Arabia's goal of releasing a digital single every month of 2018. The end product of this process became Lawrence Arabia's Singles Club – an eclectic album featuring the talents of its titular artist plus collaborative work from many other skilled musicians. In terms of tracks, I'm currently playing "Just Sleep (Your Shame Will Keep)" on repeat. Rich classical music will greet your ears at the start before Lawrence Arabia's honeyed voice fades in through an old-style microphone.
Think 1950s jazz club, combined with lyrics that have just the right amount of edge to modernize the track. Lawrence Arabia's latest offering is well worth a listen, with songs like "Oppositional Democracy", "A Walk Into the Suburbs," and "Meaningless Words" gracing the rest of the album. The man himself will be travelling all around New Zealand to promote the album, performing everywhere from the Cabana Club in Hawkes Bay to Christchurch's Blue Smoke.
Listen to "Just Sleep (Your Shame Will Keep)" below:

Amila
Owe It All To You
Sony Music New Zealand Ltd.
If you're a Kiwi and haven't heard of Amila yet, get out from under that rock! This teen is being touted as New Zealand's Alessia Cara – and once you listen to her music, you'll understand why. The Kiwi songstress' first song, "Owe It All To You," is a beautiful ode to her family. The song allows Amila to show her full vocal range, punctuated by sweet guitar tangs and a relaxed beat.
A sweet surprise comes when Amila, who is of Chilean descent, switches to Spanish for the second verse, while photos and home-videos of her family play in the background. What's even better is that Amila has recently followed up her debut hit with "Somebody Like You" – an R&B-influenced track which continues to foreground the singer's angelic tones.
Listen to "Owe It All To You" below:
---
Maia Fletcher is a Gisborne-based freelance writer who has written about a vast array of topics for blogs, websites, and local businesses – including Poynters. To keep her creativity flowing, she only has to switch on some classic jazz tunes and have a hot cup of peppermint tea at hand. Read more of Maia's work HERE.