Izzy Bizu sheds "Lights On" a darker mood with a new single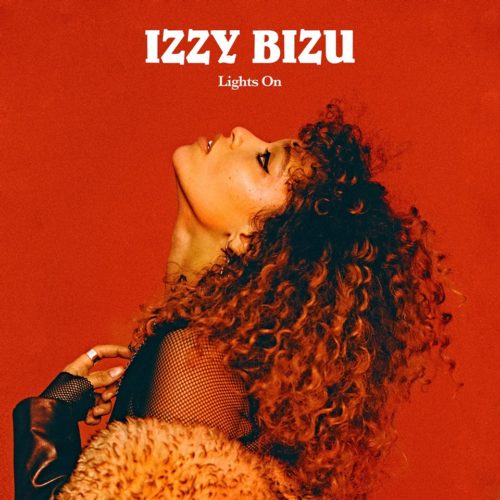 It's been an undeniable while since the world has heard some new music from jazzy R&B artist, Izzy Bizu and there have been moments the waiting period would lead to concerned wonder. Had Bizu pulled back after 2016 debut Moment of Madness (Sony, 2016) and decided to go in a completely different direction? Had the music industry's unrelenting difficult maze led to an all-too-soon hiatus? Considering the ever-increasing speed of today's new music machine, the length of time that goes by before one might start to get nervous about their favorite new act disappearing gets shorter and shorter. Thankfully, rather than retreating, Bizu has just been busy determining the direction of her next musical chapter. And now that the first page of that chapter is live, there's no question that the London artist was indeed plenty occupied during the last two and a half years because the trajectory of new track, "Lights On" is no small shift in sound.
The first track off what is said to be a very soon to follow extended play (title yet to be revealed), "Lights On" doesn't push the song's lyrically more mature and melodically darker character on listeners from the immediate start. The opening few bars of compressed and filtered digital drum beats, sparse wood block hits, and long high-pitched synth notes allude to a less energetic opening hook as compared with the melodically playful hooks of singles like "White Tiger" and "Someone That Loves You"  for sure but Bizu's established knack for a smooth tune isn't any less implied or present, even after her vocal part begins. Where the pause worthy realization is likely to occur isn't over a single line of lyrics as much as a slowly unfolding burn, like a single flame on a wick. Individual lines might inspire a mild bit of pronounced notice but put together over the first verse, the full force of Bizu's narrative intentions brings the song to the precipice of a rolling boil before a chorus of entirely risqué proportions follows thereafter.
I don't care about what you like
I don't want to be your angel
You're hypnotically my type
We could get a little ohh…
Won't you slip into my thighs
Help me get a little mental
Go head whip the goldmine
Like it when it's coming…
– Lyrics from "Lights On"
Once the chorus – which unveils a decidedly BDSM stripe with Bizu demanding "tie me down" – kicks in, there's no denying this bout of writing has moved away from Bizu's bright and friendly flavor of jazzy soul and aims to pique the interest of a definitively adult audience. Beyond the lyrics, the backing band also raises the intensity of the song in conjunction with the arrival of the chorus. The thus far minimalist, somewhat ambient, almost James Blake-like electronic rhythm section that accompanies the opening verse, expands to include a thick toned bass part that seems to provide more prominent tonal contrast to a suddenly faster and continuously high-pitched vocal part from Bizu. The shift from multiple angles  – rhythmic, tonal, and melodic – at this point in the song makes the sound stage feel drastically bigger. Nonetheless, the sudden influx of changes doesn't come across so strong as to snap the song out of its sultry and lust-lined emotional space. In fact, when the chime and glass-like synthesizer tones peek though more during sporadic moments over the rest of the song, their combined presence with vinyl scratches, tonal phase changes, and other miscellaneous effects add just the right amount of characterized sound to take "Lights On" from the setting of an isolated and smoothly uninterrupted encounter, to one that unfolds and transpires somewhere that never truly turns off but merely goes to a whisper – perhaps Lower East Side Manhattan or the heart of Brooklyn after dark.
Izzy Bizu didn't first write or brand herself into a place of explicitly family-friendly fare. Her existing songs haven't avoided the opportunities to explore themes like flirtation with temptation, sexual desire, and relationships that aren't necessarily of the solely romantic, long-term, committed variety. So in that regard, one might think of "Lights On" as not quite the dramatic turn of personality that it seems on the surface. Still, even knowing that Bizu embraced all her feelings – approachable or intimate – in the past, it's difficult not to feel this new single is ironically, a turning down of the bright, danceable, cheery aesthetic that served to present Bizu's relationship with sexual matters in an approachable way, and to see the song as one that's pairing the less public nature of sexual relations with a subtler, more closely matched sound design.
---
"Lights On" is available now via ILUVLIVE Records.
Lyric video by Ewen Farr.
Find it on iTunes and streaming on Spotify.
An accompanying EP is expected in the coming weeks.
Stay up to date with Izzy Bizu through her official website and these social media outlets:
Facebook
Twitter (@IzzyBizu)
Instagram
YouTube
SoundCloud
Spotify