Pandafan dives into nautical narratives with "Ocean B-Sides"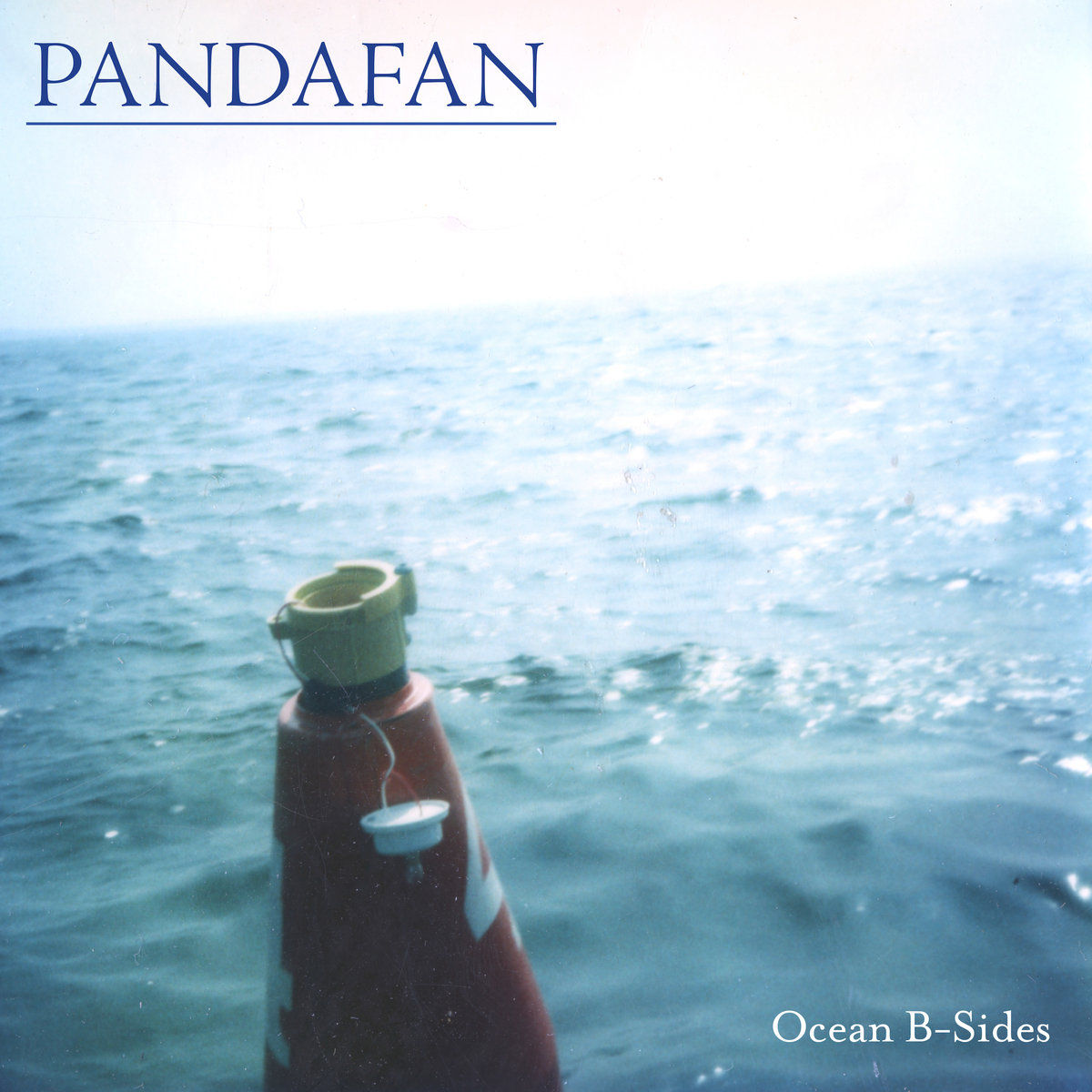 Folk is one of the few genres where kinship and camaraderie among its performers and writers, tends to get placed at the forefront. Bandmates and tour mates across all styles develop bonds and friendships over the lengthy stretches of miles and years of time spent together, of course. However, close relationships and the emotions that run through them – whether good or bad – are some of the most prominent sources of fuel for this musical style of an often very lyrically vulnerable and sonically organic nature. The multi-instrumentalist, sister-like, singer-songwriters of indie folk trio, Pandafan, could and would attest to this outlook without a second thought.
Just one glance at the fundamental beginnings and ongoing momentum of who Pandafan are – three long time and hometown friends, college peers, and musically driven creatives – doesn't necessarily separate Grace DeNatale (vocals, violin, percussion), Stella Emmett (vocals), and Delaney Hafener (vocals, guitar, bass, keyboard) from every other college age born band formed atop existing relationships. It's the particular chemistry and interweaving of the threesome's artistic personalities, and the band's collective manipulation of metaphors with fable-like narratives, that take the widely shared foundation of Pandafan and bring it to a place of being colorfully fascinating. This blend has propelled the women along their journey thus far and the trio's newest EP, Ocean B-Sides (independent, 2017), sees an aquatic and nautical theme serve as Pandafan's conceptual brush for the painting of its musical picture this time around.
Always keen to tell a story and incite vivid thoughts of people, places, and specific actions, (just look at the action-verb laden titles on Atlantic Flyways (independent, 2016), the six tracks of Ocean B-Sides spares no expense in those regards but with the summer still in swing and the longstanding connection between folk tales, life, love, loss, and the sea, the topical focus provides the EP with an intriguing extra dimension to explore and observe in conjunction with Pandafan's existing style of emotively charged recollection and description in song. Melodically and from the vantage point of their arrangements, DeNatale, Hafener, and Emmett have let things somewhat recede from the dynamic, rock-minded expanse that was starting to emerge on Atlantic Flyways but the revisitation to the more delicate and acoustic frames of earlier releases makes sense in the face of the aesthetic drawn from songs centered the sea.
The lead single, "Selkie's Song," which Pandafan debuted back in March with a lyric video, wastes no time highlighting the return to instrumental lightness with strummed acoustic guitar and a subtle supporting flute part. Referencing a mythical, sea dwelling, but human transforming creature, common to Scottish, Irish, and Icelandic folklore, stories surrounding the Selkie vary slightly from country to country. However, the overall impression of a happier natured creature that delights in movement and music is evoked well by a friendly, bright melody with a buoyant tempo reflective of the subject's demeanor. The EP vacillates from there between similarly melodically elated and sprightly, to calmer, more deliberate, and mildly somber.
"Salt Spray Rose," which gives a great highlight to Pandafan's known strength in vocal harmonizing, and surprising five minute closer "Grey Shores," best reflect the latter qualities; though each chooses a different musical element as the primary vehicle for showcasing such. In it's less than 90 second length, the shorter of the two still feels gradual and careful, with its long held notes and virtually a capella nature of the melody. When the EP is winding down by contrast, its the lyrical message of a seemingly never ending wait (ah the classic lover at sea…) that connects with an emotional downturn (And I'll wait for years to come / and I'll wait through the storms / and then he'll come and take me / from these cold grey shores). The lack of conceptual resolution feels like a strange and perhaps sour note to end on but combined with a clear and very classic finish on the I chord (love the classic folk fare of a well played penny whistle!) makes for a pleasant play into the very dichotomy of the Ocean B-Sides whole musical framework, not to mention the individual song itself.
The remaining half of the tracks on the EP easily reinforce the band's shown and heard dive into contrasts, making the entire project a soundly cohesive release on every front. Some commonalities of Pandafan's more classic influences band influences (Fleet Foxes, First Aid Kit) continue to play a role, like in the primary compositional choices for the almost entirely wordless, harmony driven, and "ooo" filled, "Tides, They Know," and the stomping down beat aspect of "Drowning" that is nearly a trope thanks to Mumford and Sons – though both executed well – feel like the weaker, less artistically clever aspects of Ocean B-Sides. Yet, look past those somewhat cruise control decisions for the single components they are, and see Pandafan taking hold of every other chance to display its vein of opposing character. (A stomping beat might be a trope but its association with upbeat tunes, for a song titled "Drowning," which even further, sings about "drowning in the sun," is shrewd.)
One of the things that is most enjoyable about Pandafan is that even when it seems like there might not be much to something they record – the instruments in the arrangement are all easy to identify, the vocal harmonies are easy to duplicate when singing along, the song structure is of a tried and true flow – all it takes is a little extra consideration between the lines and suddenly there's artful nuance with a much bigger effort at hand.
---
Ocean B-Sides is available now on Bandcamp.
Conceived as a multimedia project, purchase of the EP comes with a printed lyric book featuring handwritten lyrics, photography curated in part by photographer Kelsey Sucena, and the EP's cover art, designed by Ayanna Soaries. Explore more now at OceanBSides.com.
Stay connected with Pandafan through its official website and these social media outlets:
Facebook
Twitter (@PandfanBand)
Instagram
YouTube
Bandcamp