Jack Shaw achieved single precision with Autolaser and "Aneni"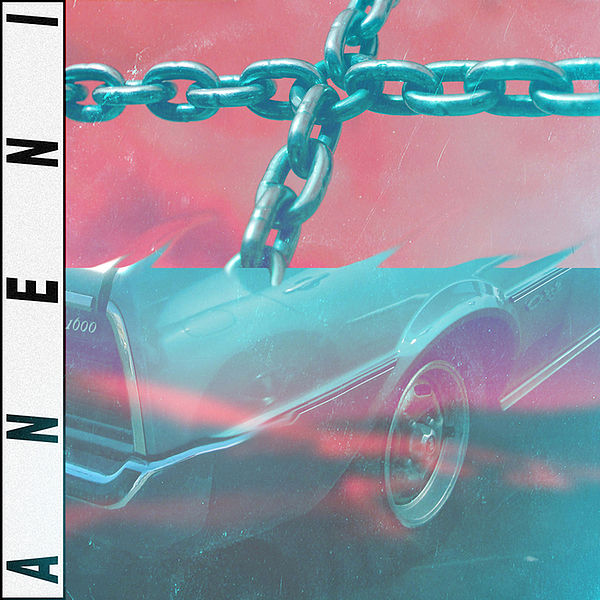 Happy first New Music Friday of June! The return of summer continues to inch ever closer and with less than three weeks until that wonderful longest day of the year, what better way to turn up the excitement than with new music from the soulful singer of summer himself, Jack Shaw?
Known for lyrical hooks of insanely mind-flooding character, London soul pop, singer-songwriter, Jack Shaw, is a powerhouse of an artist who can and has, turned out hit track after hit track; both on his own and in collaboration with others. Recently, Shaw's full length release, One Day On A Rooftop (A&G Songs, 2016), had the track, "Midnight" placed and featured on the Seven Networks International Soap, "Home and Away." While much of the material on One Day On A Rooftop resonated a sentiment of delicacy, calmness, and quieter balladry, "Aneni" pulls back the covers on the other side of Shaw's strong songwriting, which leads to upbeat and intense bangers well suited to any thriving party or dance club.
The four-minute single sees Shaw teaming up this time, with Norwegian producer, Autolaser. The EDM and trap producer from Oslo, is a lover of collaboration as well, coming off a very well received single titled, "OffOffOff." The 2016 track was born from work done through Foreign Family Collective: an outlet built entirely on the collaborative foundation of ODESZA, that aims to highlight the world's electronic music producers. Though "Aneni" isn't a FFC branded creation, the spirit of collaboration is bright and prominent here. Autolaser's taste for mixing sonic timbres and textures – smooth, delayed guitar plucks, low-end-heavy and dynamically loud back beats, and varying percussive instruments outside the standard kit – carry a sense of tonal familiarity over from "OffOffOff" to "Aneni."
Then, when paired up with Shaw's naturally clean, fluid, and eloquent singing voice, the collaborative cut becomes something of a brilliant hybrid quite like a stained glass mosaic. Anything depicted in stained glass is both smoothly colored and brightly displayed but, its individual elements are constructed from heavily defined, jagged, and meticulously proportioned pieces. This is how Autolaser's very punctuated production aesthetic, with its simultaneously swelling and cavernous sound qualities, interplays with Shaw's sensitively legato performance style. The natural grandiosity provided by the deep-toned, syncopated drums introduced at the song's beginning and running throughout, feel all the more broad on "Aneni's" sound stage and are likely to be the driving force of this track in every European and American night clubs that spins it.
Smaller scale contrast heard between verses and during the bridge – by way of repeating, rhythmically fluttering soft synthesizer tones and tinnier guitar-shaped in much the same fashion as current indie pop bands are going – help to solidify "Aneni" as a dance track with a musical purpose beyond two-dimensional thumping low beats and a pretty feature vocal (which, when one steps into a crowded party with the speakers turned up excessively high, is unfortunately with what listeners tend to often be left). When taken in altogether, it's hard not to picture Shaw gripping a mic while standing above a large crowd, backed by dimmed, multi-colored recessed lighting, and singing his key choral line of "I wanna be the one you love / I wanna see the way you see," within a literal underground cavern. The whole song has been mixed to feel open; practically using its reverberant attributes to invite the idea of as many people as possible dancing along at once.
---
"Aneni" is available for purchase now via iTunes, Google Play, and Amazon.
Streaming now on Spotify.
Keep up with Autolaser through Facebook and Twitter (@TheAutolaser).
Stay in the loop with Jack Shaw and his music through his official website and these social media platforms:
Facebook
Twitter (@jackshawmusic)
Instagram

YouTube
SoundCloud