Into summer we go with Jack Shaw's newest EP!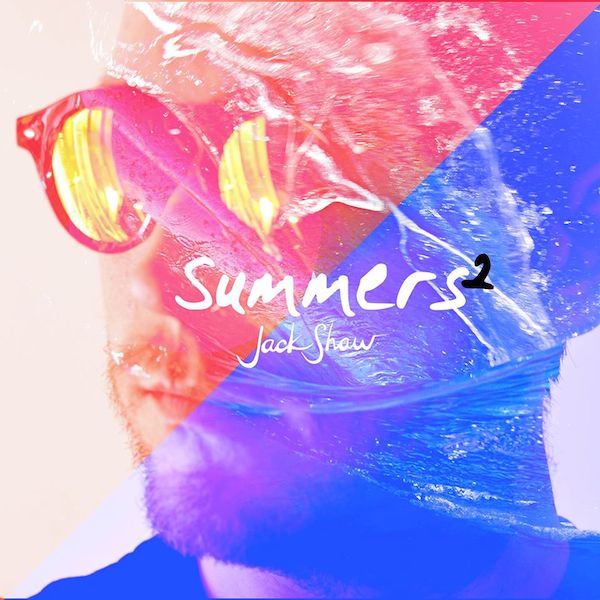 Everything about Jack Shaw's latest EP, "Summers 2," projects an undeniable association with poise –something befitting of the electronica-infused, soul/R&B with which the Brixton based singer-songwriter, artist and producer is known to connect.
Actively making music both on his own and in collaborations since 2012, Shaw signed to A&G publishing in late 2014. During all that time, Shaw has grown his artistry as a musician, along with his reputation in the business, starting very prolifically with praises from many go-to music channels in his native England and the greater UK. 2014 to now has seen the level of intrigue surrounding Shaw gain particularly notable momentum, thanks to the likes of BBC Radio 1xtra, BBC Introducing, BBC Radio 6 and MTV Wrap up.
Thus far, Shaw's catalog boasts five extended plays of varying tonal flavors; though each does manage to orbit a degree of his underlying pop soul and R&B passions. Additionally, Shaw is known for his work with film maker/musician, Christopher Bingham and the rest of his global collaborative band, High Five Spaceship. Shaw contributed to the band's first work, "Progress," and is now on board to collaborate again for the group's recently funded second album, "Pathfinder." "Summers 2" marks Shaw's eighth overall project to date.
---
The EP establishes an initial vibrant pace and energy but, does so not too aggressively with "Catch Me If You Can." Shaw's sonic base line for "smooth" – the linguistic descriptor that permeates this entire project – is laid down just so, but, carefully avoids musical cliches with which to embody the term. The guitar alternates between baring more of the bite one would expect to hear in a typically alternative rock track and then sliding toward that of a brighter bluesy guitar. Roughly a minute in, underneath the second verse, the guitar transitions into a melodic pattern that calls to mind the main guitar motif from Carlos Santana's 1999 hit, "Maria Maria." Though just a faint connection, this mental jump would almost be wrong to ignore, as "Catch Me If You Can" emanates a similar shade of R&B and an aspiration for sleekness on all fronts: instrumental, vocal and compositional.
Tracks two and three, "Slow Motion" and "One Night" respectively, dial things back a click; if only with regard to the components present in each song. Shaw strips ingredients down: not by bluntly removing them but by rearranging audible prominence. Shaw's own spinning of verses like prose takes a better highlighted position for these more laid back songs. The former track has moments it comes across mildly hollow, like there's room that could be filled; either with more separate parts or more agile melodies. That said, what feels very appropriate as an explanation for this decision in production, is the open potential for endless creativity and deeper intricacy via DJ blended dance remixes. This is a very enticing possibility, given the way the main refrain and various ends of verses are repeated, (Somebody get me back / get me back / slow motion…" "Heart beat in my hands / Fallen angel when you dance / Feel like I'm in a trance / Feel like I'm in a trance…") as if they are outright designed to be remixed. (Shaw definitely thought ahead, as he's already done a few "live remixes" and posted them on his YouTube page.)
The digital drumming in these tracks (especially blatant in "One Night") would not be the route one would necessarily peg on a multi-faceted talent like Shaw, as it feels below his capabilities and artistic vision. Still, Shaw is offering no cookie cutter cuts, as his rapping and sharply carved, syncopated delivery pick up on this blatantly erotic middle track. ("I think about sex a lot. / In the morning when the beat drops…") Just after the two-minute mark, this recollection of a one night stand hits that perfect moment of an ending – capped by a quick, distant vocal echoing the phrase, "No time to undress," – as if the listener is meant to be left hanging while Shaw needs to be off to have his next bout of intimacy, leaving the song to trail toward silence.
Alas, no, in that one moment it seems the song has concluded, and at a place that would feel – musically and narratively – quite suitable, the tune continues its moderate declaration and assertion of the listener's desire for Shaw, before winding down with a lengthy guitar solo. While the ratio of diverse sonic character to literal repetition in "One Night" is probably the smallest on the EP, it's also hard not to hear the track past the 'slow jam for sexy times' characterization in which this track's lyrics box it.
---
Penultimate track, "Peace," is almost like a fusion that builds upon its predecessors: mirroring a repetition-based refrain and kicking in a semi-spoken, rhythmic delivery of verse lyrics halfway through. Despite the recurring common denominators though, "Peace" plays out differently and like an entity all its own, thanks to a sweet, melodic and fluttering guitar hook that runs like an undercurrent during the whole song. The question posed by Shaw on this track, "Will we ever / find peace better than this?" dominates most of the song, making it beg for a remix treatment of its own, like "Slow Motion." Yet, unlike the latter, "Peace's" core is melody-centric and presents in a lighter, more flowing way. These residual descriptors align just right with the song's title itself so, any re-imagining via remix would probably be of a vastly differently nature than the typical cranking up of energy and tempo.
"Belleville Waltz" provides "Summers 2" with a perplexing but simultaneously charming offering, that very clearly does not simply use the word waltz as titular ornamentation. The opening acoustic guitar and piano parts immediately set the standard waltz beat count of 1-2-3, 1-2-3 and the melodic foundation channels the essence of French composer, Erik Satie's famous piano waltz, "Gymnopiedes No. 1."  (It would be interesting to see how a performance of the piece could be intertwined alongside Shaw's work.) The two parts in "Belleville" are gracefully interlaced –almost as if they are waltzing with one another. Shaw's lyrical delivery method changes again; this time very neatly paralleling the conventions of what he has framed in the first 30 seconds.
Singular words and very short phrases drop in, always on the first beat, like a leading partner stepping confidently in a choreographed routine. ("Break / Waltz / Run / Waltz / Love / Waltz…Drops of wine / My money's gone…") Thanks to the intermittent appearance of soloing, tone bending and gain-heavy electric guitar, "Belleville" comes away as the most unexpected of all Shaw's stylistic concoctions thus far, as listeners are left to perceive it as 'an innocent inquiry with an upbeat edge.' It is that upbeat edge, (whether showcased through rock guitar effects, an EDM structure or hip-hop glazed lyrical flair,) which has made Shaw's music the individualized art that it is, even with one foot firmly planted next to pop soul and R&B.
"Fin 1 – I Was in Love," the less than one minute long track that brings "Summers 2" to a close, sounds very transparent and exposed. The title very nearly covers all the song has to say, which is pretty much a declaration of "conscious knowing but I'm going to do it anyway." ("Said I was in love with you / and I shouldn't be…") Shaw's vocals project a soulful quality in the most universal sense; sliding his tones and tossing in bits of emotive ad libs at the beginning of the track. Shaw's voice rings out as though it has been recorded in a large, echoing space. Contrastingly, this comes across distanced from the very clean and up-front piano motif that repeats through the song. The track is short, to-the-point and even has an abrupt ending – almost as if it had been cut off – rather than a well placed fade out of any kind. Such a jagged move might leave people feeling discomfort, asking, "Wait, that's the end?" However, perhaps "Fin 1" is intentionally meant to leave listeners off kilter rather than neatly finished because well, what's neat and tidy about something as downtrodden as a love that should not have been?
---
"Summers 2" is just right as an EP, as trying to extend it in any way might have left the music feeling uncertain of itself. Shaw maintains many components with controlled consistency but plays curiously with the levels he projects to listeners –though not levels by the way of audio engineering. Rather, on "Summers 2," Shaw tinkers with the levels of desire for scenarios or moods that are liable to manifest during or after hearing each song. Desire for more or less of something is what seems to dictate how each track is designed, assembled and then logistically produced. Shaw's instrumentation and song forms of choice don't ever deviate to an unnerving degree, even into the two bonus tracks on the EP's deluxe edition. ("Final Lights" and "LOVEASFCK") but, as said before, there are no cookie cutter cuts present. The only thing people can count on, is the way Shaw's primary refrains will become that new set of looping earworms listeners catch themselves singing offhand, long after "Summers 2" is done spinning.
---
"Summers 2" is available now on iTunes and Google Play.
The deluxe version* of "Summers 2" is available through HitWithWrench.com.
*bonus tracks were available during pre-order only.
Keep up to date with Jack Shaw's music through his official website and these social media platforms:
Facebook
Twitter (@jackshawmusic)
Instagram
YouTube
SoundCloud