There's no one new around you: Except pronoun and her debut EP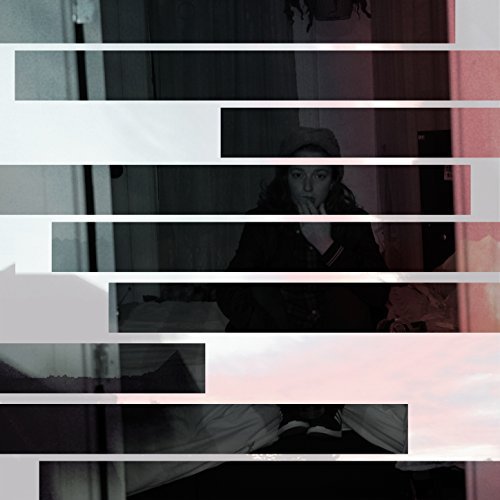 Remember when people wrote with pencils on paper? Remember when lyrics were scribbled on napkins at bars and became destined for transformation into a breakout hit years later, with the napkin origin story all set for the inevitable storytelling narrative? No, this isn't a time warp. Nevertheless, it is worth reflecting on the past simplicities of how music used to come from the most straightforward, slightly messy, and unassuming of situations because for Brooklyn's pronoun, that's exactly how the debut EP, There's no one new around you (Rhyme & Reason Records, 2016), was made.
Alyse Vellturo, the musical mind behind pronoun, created her debut EP (hashtagged #TNONAY) in the privacy of her Brooklyn apartment bedroom with not much else beyond her guitar, a minimal home recording setup, and a whole mountain of emotion that surfaced after a breakup of jarringly fulminant proportions. The setting for creativity and the source material for composition isn't entirely novel. However, where pronoun piques interest is in its finesse with both, which have high potential for coming across like a cautious introductory statement rather than a fleshed out sense of musical self that attracts mainstream attention before the full debut release even hits shelves.
The EP, as well as pronoun's overall identity as an artist, feel exceedingly well thought out and the quality of the finished project – despite being a heavily low-key, initially DIY pursuit – does not display itself like a neophyte outing in the slightest. This isn't a total surprise, given Vellturo's exposure to music in both the collegiate realm and the real world of music business work, prior to compiling There's no one new around you but is exciting regardless. The four track extended play is short enough to prompt immediate desire for follow-up material and a live experience – the latter of which is soon to be provided to fans locally and from all over, thanks to South by Southwest – but is also a complete and deliberate experience, as opposed to a settlement in quantity just for the sake of cranking out a debut.
Described in a collective fashion, There's no one new around you is awash with subtle contrasts. The pacing of each track initially comes across with a slight gallop that is mostly derived from a syncopated rhythm in the melody ("A Million Other Things") or, a less dynamically domineering but rapid and unwavering pulse of a drum line ("Just Cuz You Can't") – whether organic or mechanical in tone. The arrangements coordinated by pronoun demonstrate a sonic expansiveness reminiscent of late 80s style new wave – lots of reverb, long decay and delay ("Til Your Legs Give Up"), a variety of synthesizer tones, and artificial drum and bass parts. However, despite these classic characteristics, this doesn't cause the EP as a whole to fall prey to a dated musical aesthetic. The songs neither imitate the style to excess nor mock it with a watered down cherry-picking of genre qualities, as is a potential pitfall in some other genres nowadays.
The subtleties continue when the aural microscope is turned up, as Vellturo's delicate singing style dances between a soft-spoken wisp and an articulate finish. Very often, singers who err on the side of whispery (colloquially referred to as "indie girl voice") vocals can end up with some degree of less intelligible quality where lyric comprehension is concerned because, like the airy singing style, the end sounds of words and sentences can have a tendency to trail off. Vellturo doesn't take things overboard in this style though and consonants are safely in the clear for recognition (You've never been wrong / You're so far past the line / I won't take this sitting down / not this fucking time).
Much like half the title of the closing track, ("Snowed in – There's No One New Around You") it becomes easy to liken the EP to a snowstorm: something large, lush, and not much for edges but when enjoyed up close, shows off lots of punctuations in detail that fit together like the unique lines of each individual snowflake. (The clock ticking in the introduction of "Til Your Legs Give Up" is a simple but effectively punctuating sonic ingredient for connecting to the overarching theme of time and the ending of Vellturo's relationship.) Perhaps this mental connection comes from knowing There's no one new around you was composed during dark nights in a quiet, secluded, place, and wintry landscapes elicit thoughts of quiet seclusion. Nevertheless, either way, pointing out these other facets of pronoun's music is vital to understanding why this debut is so impactful because, as much as the record was propelled by emotion and a deep relationship (It's easier to leave / than figure out why you're this way), placing those two set pieces at the forefront would do a disservice to the less common side of what listeners are going to hear. Seeing as an emphasis on smallness is part of what makes pronoun what it is, it seems only appropriate to praise the littler things that impress on this first (hopefully of many) release.
---
There's No One New Around You, arrives on 18 November 2016 through Rhyme & Reason Records.
Pre-orders are available now through iTunes.
Mixing was done by Steve Vealey (M. Ward, Caveman) of Electric Lady Studios.
Mastering was done by Jon Marshall Smith (The Front Bottoms, Murphy's Law).
Pronoun performs an early show with special guest Blonder, at NYC's Mercury Lounge, a few days ahead of release, on 15 November 2016.
Tickets can be purchased HERE.
While waiting for release day, keep connected with pronoun through her official website and these social media platforms:
Facebook

Twitter (@musicpronoun)
Instagram
YouTube
Spotify
SoundCloud