Don't be afraid to dive into Gillian's assortment of "Strange Candy"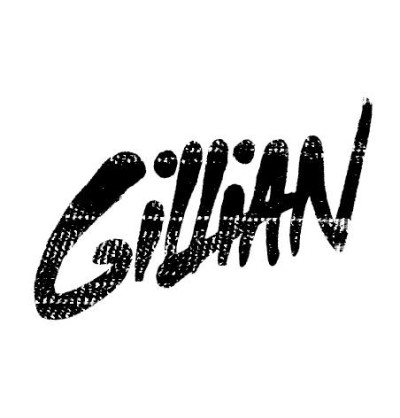 The days are drawing closer and closer to that longest day of the year and the official start of summer for which everyone clamors. Even the "unofficial" start to summer, Memorial Day, is just out of reach. While there's still technically some time to kill, Strange Candy, the newest EP from Brooklyn indie pop/rock quintet, Gillian, will be just the treat to tide anxious individuals over.
A band with a sound of many appealing facets, Gillian has been making a name for themselves right from the release of their very first single, "Freak Flag," back in November of 2013.
Gillian are:
Kym Hawkins (Vocals)
Geoff Bennington (Vocals, Guitar)
Paul Demyanovich (Guitar, Keys)
Alex Fedorow (Bass)
Brian Yurachek (Drums)
In the minimal time these five have been a firm group, their music has amassed a wild flurry of positive notice from publications all across the world and it even earned them a residency at the popular Manhattan venue, Arlene's Grocery, just last summer in June 2015. Now at the dawning of their third EP, Gillain bring six tracks to the table that are, if nothing else, sure to be instant summer party starters.
The six song offering matches the title quite well. The music is sweet, addictive and lingers in the ears. Yet there's also a bit of inherent, intriguing strangeness to both Hawkins' and Bennington's voices – serving as the point of focus from where many of Gillian's atypical artist likenings come. In the case of the former, imagine if Gwen Stefani, Karen O, and Hayley Williams' collective spunk and memorable vocal articulations were mixed in a blender and then added to a fourth, tasteful twist of Hawkins' own design. That said, it's not just a signature voice that brings such musician references into play.
The metallic, droplet, synths in lead single "Eau To Be" and "Sue My Mood," for example, dress Gillian in a plucky, almost steel drum-like aesthetic, furthering their fun-loving, summertime, outdoor party vibe. Additionally, the band's love of horn inclusion within various tracks ("Windfall", "Radio Clock"), depending on the prominence and hook thereof, tends to also evoke thoughts of classic No Doubt and the early solo ventures of Gwen Stefani – both of which were heavy on the upbeat, slightly zany side of the spectrum. Bennington's tenor lead vocal contributes to this vibe in a different but equally wacky way throughout Strange Candy but most notably, in his front line featuring on "Radio Clock." The jumpy movement of the melody and Bennington's slightly speak-sung delivery sprinkle a tinge of Issac Brock/Modest Mouse's eccentricities.
The whole package of Strange Candy – instruments, tone, tempo, rhythm – is somehow simultaneously approachable (easy to clap/tap/dance along to) while also loaded to the gills with character that makes their major key, carefree songwriting present as more than just poppy cuts. Rippling-laser synths deceive listeners in "House Boat," as it seems as though the song could shoot off like a confetti-propelled rocket but instead pulls back, turning down the instrumental fanfare, in favor of giving Kym Hawkins' vocals a chance to breathe and more fully showcase themselves. It's in this track that Hawkins' individual vocal idiosyncrasies really get to expand beyond hearing single punchy ending consonants. In this light, the front woman's particular accentuation is heard delivered with a bit more sprightliness; dusted with the most delicate layer of Regina Spektor's energy during one of her more quirky, bouncy cuts.
There might be a few that could perceive Strange Candy as lacking much dimension beyond, "It's fun and sounds like other people/things sometimes." Thinking like this means if it's been heard a few times there must not be much else under the surface, right? Such a presumption would leave listeners lacking view of Gillian's approach to subtlety. Moments like the lone guitar that stands out in the mix midway through the EP's closer/title track, show Gillian's desire to toss a slice or two of tonal diversity in their arrangements. This kind of application of variance might require more attentiveness but regardless, Gillian are not going down what would be the understandably easy route of keeping the instrumental texture the same through the record. After all, there's enough variety in timbres, rhythms, and intense lyrics (Ooo to be devoured / offered up while ripe, the flesh un-soured / bind the hands / the queen has come / to meet her final hour) that opting for this one direction of continuity wouldn't seem too odd. Nevertheless, the mildly more prominent, bluesy, guitar is a subtle decision worth commendation and appreciation.
Overall, whether a listener walks away from Strange Candy and recommends the EP via all these popular parallels or not, this is a case of similarities and recognition done well. There's an immediate inclination to imagine what a live show from Gillian would be like but, that prediction is not so much one just imaging a band trying to flat-out be any of these aforementioned parallels punch for punch. Nor would it be Gillian's show simply envisioned as a direct overlay of so-and-so's brand of live presentation. Listeners may or may not come for mention of a likeness but they will undoubtedly stay long after the last note once they hear that this band is far more than a list of relatable cohorts.
---
"Eau To Be" is available for free download through the SoundCloud link above.
The band will celebrating the new EP with a special release show at The Bowery Electric this Saturday. Full details are below.
The Bowery Electric
327 Bowery
New York, NY 10003
Saturday, 21 May 2016
7PM
$8 Advance Tickets
$10 Day of Show
21+
Tickets available HERE

---
Keep up with Gillian through these social media outlets:
Facebook
Twitter (@gilliantheband)
Instagram
YouTube
Bandcamp
SoundCloud