Rolling up the sleeves of Kalimur's Redemption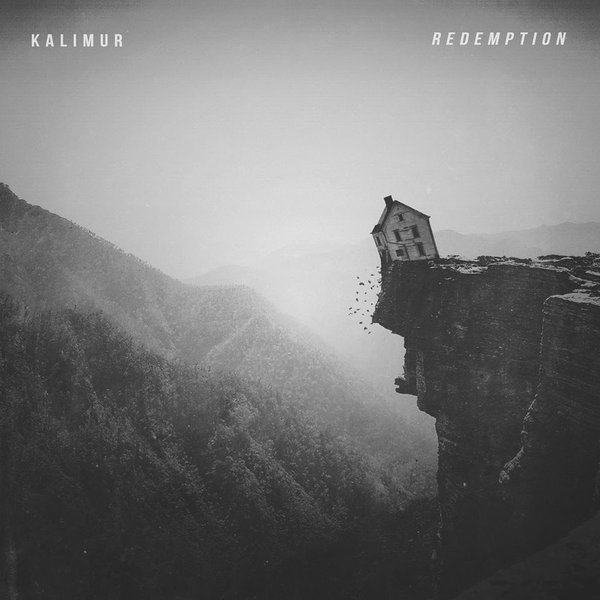 A band carrying a refined sense of clarity and an air of decisiveness about who they write for, and what they want to sound like, isn't as common as one might think when a group is just in its first few years. Kalimur, (Brett Steinberg, Jonah Propfe, Alex Trouern-Trend, Tyler Berkich) a four piece alternative rock group from Storrs, CT, have made their vision for music making crystal clear since the band's beginnings around this time last year.
We're an alternative-rock band that writes from the soul.
Live like tomorrow's not a promise.
Cultivating and carefully nurturing a fan base from Connecticut and then gradually expanding fan interest to New York City, Kalimur have been relentless in the composer's woodshed. During a period of only nine months between the release of their debut full length, Ghosts We Used To Know (April 2015), and now their just released sophomore effort, Redemption, there's no saying the band has a shortage of ideas or a lack of desire to write.
An 11 track work, Redemption presents a collection that is very much in line with the kind of sound and style of arrangement Kalimur make themselves known for: piano-driven alternative rock. The tracks are polished and feel thematically connected –both signs of a well-thought out endeavor. Furthermore, the aforementioned stylizing tagline is familiar enough for the average listener to draw plenty of well liked contemporary mainstream associations like OneRepublic, Coldplay, and The Fray. This ease of mental connection however, is also where the album's primary weakness resides.
A playing of Redemption is a pleasant experience at the outset; the smooth production falls nicely on the ears and Steinberg's voice stands out as an exception to thoughts of "excessive likeness" happening on the album. However, if one is a devoted fan of any artists that may have allowed Kalimur to earn some of a new listener's attention, it's not long before those same influences start to pretty profusely run down the band's sleeve.
"The Truth" balances a steady jaunt in its verses with an upbeat, danceable chorus made from lyrics that land right on the mark of Kalimur's overall vision ("Cause we want it and we need it / Something to inspire truth / Yeah we breathe it and we bleed it / The hunger for a civil truce.") but also carry a melodic and rhythmic structure that is so akin to Ryan Tedder's writing aesthetic it can become hard not to accidentally find oneself internally hearing the latter's songs. This dilemma occurs with a few other tracks ("When You Fall" is a nice change of vector as a gospel/soul leaning track but it feels noticeably reminiscent of  Parachute's popular single, "Something to Believe In."). Each time these mental leaps present themselves, it somewhat takes away from a person being able to really get to know Kalimur at the root of who they are.
Redemption being as loaded a record as it is however, there are in fact plenty of redeeming, praiseworthy moments and qualities to the songs. The instrumental bridges and multi-textured arrangements are some of the most enjoyable aspects of this band, due largely to the band's solid execution of parts. The lead vocals are at times left more exposed and able to retain more of their natural qualities, which is a smart decision on Kalimur's part because it leaves just a touch more authenticity in the mix. Perhaps most favorable with Redemption, is the focus on instrumental music at the beginning of the opening track "Where We Now Begin" and the last-minute and a half of the more than six-minute finale, "Boston," that act like bookends to the album. Kalimur definitely shine in their instrumental deliveries so a spotlight on such is a great choice for what to leave the listener thinking about after the album has reached the end.
It's not uncommon of newer groups to very cleanly define other acts from whom they glean inspiration and influence –that's one of the easiest ways to draw in founding attention when getting a new band out there. Taking things a degree higher and writing an initial record that heavily supports said list of influences isn't that atypical either. (A band like Brighton, England's Royal Blood undeniably applied this mindset when cutting their eponymous debut.) Kalimur are chronologically still a young group so work heavily steeped in identifiable contemporaries feels like an understandable course of action. Nevertheless, Redemption is the band's second record so, it would seem logical they might have decided to ebb away the amount of sonic parallels heard in their new material.
Still, Kalimur's songs do have enough of an individualizing character to keep their music from feeling like utter cookie cutter cuts. They aren't a band that teeters on the edge of anything remotely close to plagiarizing. If, even on their second record, this is the vein Kalimur wants to steer in, that's fine. Plenty of fan bases stick closely and enthusiastically with groups whose sound captures and locks in on a style through many years. That said, should the band decide to stay with their current overall formula, that could be putting a ceiling on Kalimur's potential and, given their ability to turn around fully fleshed works, – especially given their unsigned, truly independent status – continuance of such a deliberate stunting would be a real travesty.
---
Redemption is available now through iTunes, Google Play, Amazon and Bandcamp. Find it streaming on Spotify.
Keep up wth Kalimur through their official website and these social media platforms:
Facebook
Twitter (@KalimurBand)
Instagram
YouTube
SoundCloud