Are Cage the Elephant messing around post-Melophobia?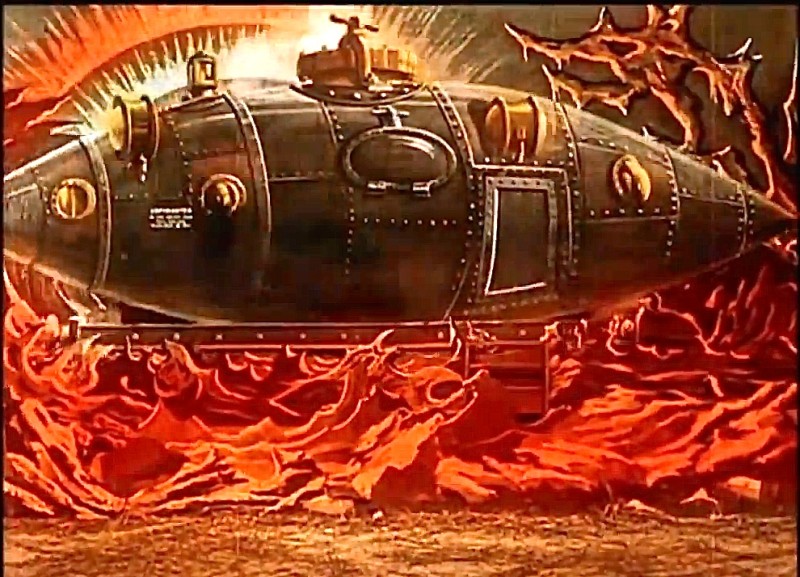 Individual song reviews are so many in number nowadays that they probably amount to somewhere around a dime and three dozen. Nonetheless, sometimes individual singles garner more anticipation and uncertainty than others and that's when a track can be the most fervently written about.
Such is the case for "Mess Around," the lead single from the forthcoming album, "Tell Me I'm Pretty,"  by Kentucky garage-blues rockers, Cage the Elephant.

Cage the Elephant is one of those bands that has a large, devoted following but has managed to stave off the onset of over saturation where their music, personas and overall brand is concerned. One can either know everything about what's going on with the four rockers of Cage or conversely one can remain entirely oblivious to their very existence. Maintaining a position of the latter might have proven to be a bit more difficult in the last year or so however, as the Grammy nomination of the group's third full length, "Melophobia," put Cage the Elephant in the acme of all visibility within mainstream music accolades. Suddenly more music fans are asking who these four musicians are and downloads, along with vinyl of their back catalog records are being snatched up at a faster pace than during the time when each was initially released. People got familiar with Cage's sound and got attached to it in a hurry, thus flinging the band into a new bracket of public recognition –both as regular people and as celebrities of music.

It makes sense then, that a collective build up of suspense and eagerness for what would come to follow "Melophobia," would put that much more pressure upon the band's fourth studio installment. Four isn't exactly a number of infamy where album releases are concerned –that's usually reserved for the "sophomore slump" but, the refinement and slight trajectory change in style and songwriting that emerged from album three prompted an undeniably higher amount of scrutiny from all sides. Those who favor "Melophobia" might want more of the same, those who clamored for the past would hope for a re-visitation of early artistry and those on the fence or with less intense connection, might need a bit of both to stay interested.
All this in mind, how does "Mess Around" position Cage the Elephant in its first post-Grammy nomination showing?
"Mess Around," from a purely practical outset, is so prepared to be a frequent flyer on satellite/internet radio rotation it almost hurts. The song clocks in at a perfectly timed 2:54 and has a short, sweet and to-the-point lyrical hook that manages to settle in very snugly alongside the hooks that set Melophobia's live show sing-a-along spark ablaze with singles like "Come a little Closer" ("Come a little closer, then you'll see / Come on come on come on / Things aren't always what they seem to be") and "Spiderhead" ("Spiders in my head spiders in my mind / You may take my eyes but baby I'm not blind").
"No, she don't mess around.
No, she don't mess around."

Melodically, "Mess Around" itself isn't too messy but, it does play around with major progressions, minor tonality and the occasional chromatic slide. Take those compositional decisions and combine them with the plucky bass tone, vibrato infused   guitars and group vocals echoing "Oh no!" in alteration with Matt Shultz repeatedly wailing "ahhs" on a major 6th interval between chorus and verse, and this song dons a heavy layer of surf-style songwriting on top of Cage's expected color of alternative rock.
While surf and psychedelic tendencies are not completely new territory for Cage, it's not quite so typical for this particular shade of rock to stand so prominently in the forefront for such a significant portion of a track. Briefer but no-less-noticeable arrangement choices – like the unison/harmonized vocals in the pre-choruses – further push "Mess Around" into surf, and even pop-like territory, projecting a quality that momentarily reflects flickers of the Beach Boys, the Monkees or yes, the Beatles.
A little past the two-minute mark, the instrumental bridge steers the song back into more of a modernized slice of garage rock, thanks in great part, to the change in tone on the lead guitar. Transitioning to a more crisp, metallic tone and running with a more evenly controlled reverb – even with continued sliding between notes and bluesy fluidity – the latter third of "Mess Around" dials back a bit of the surf rock looseness. Then, by the final 30 seconds, when the rhythm guitar temporarily drops out and it's just a steady solo lead (played by producer Dan Auerbach) dancing with rapidly jangling tambourine and hi-hat, before all jumping back to dash to the end, "Mess Around" wraps with what feels more like the lower-fi but tightly played, indie rock of Cage long past.
Finishing with a touch of nostalgically rooted sound is nice. However, to do anything other than circle back to the beginning, wherein the radio readiness of this song was laid out in plain lyrical and numerical fashion, would translate to an utter display of denial. Upon first play, the song is new, it re-positions some elements and prioritizes some styling choices in refreshing ways that make it easy to fall in line with. The flip side of that latter quality though, is what might very well be "Mess Around's" Achilles heel. Getting to really know this song takes more than one listen. During the tenth round, which is will be close to the hundredth time one will have heard Matt Shultz belt a downward major 6th, the song being light on lyrics is likely to be just one in a group of ways this catchy track could start to eat away at one's eardrum for hours after the fact.
In this way, the questions become:
How long until the public receives a second single to supplement the lead?
Will the repetitious traits of "Mess Around" set fans on the path to "return overload" and start burning down the wick to "Tell Me I'm Pretty," at a premature rate?
Time will tell on the way to 18 December 2015.
---
Pre-orders for "Tell Me I'm Pretty" are available now through PledgeMusic and "Mess Around" will be available tomorrow, 30 October 2015.
Keep up with Cage the Elephant through their official website and these social media outlets:
Facebook
Twitter (@CagetheElephant)
Instagram
YouTube