Rock or roll with it? The business and commonality conflict of music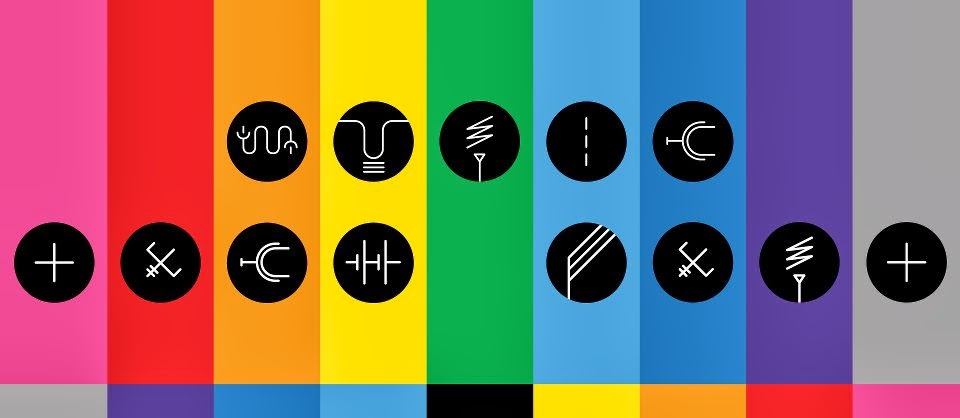 This past weekend, I spent my time taking in the knowledge and unorthodox visions of many people, from all across the spectrum of music and technology, thanks to the recent expansion of London's Music Tech Fest and its decision to include a visit to Boston as part of its growth. Following this excitement, a small but insightful point made over the three days, connected with a piece of current news, bringing one festival-inspired thought outside of the Microsoft NERD Labs for a deeper discussion.
---
Reflect, allow a moment of honesty and its not difficult to admit that not everything everyone creates is "truly innovative." Underneath the opposing sugarcoat, like was first mentioned by
Panos Panay
of
Sonicbids,
on Friday afternoon of Music Tech Fest's first day, some ideas are
just taking a concept that already exists and either improving upon or expanding it.
David Blutenthal,
Founder of
Moodsnap.fm
 and 
Boston's Music Tech Meetup
, along with
John Fiorello
of RecordME, both brought up references to this point as well, showing it to be a pertinent line of thought throughout the festival. Aligning with this acknowledgement of "reshaping over revolutionizing" and expressed as a related sentiment, among Music Tech Fest's many conversations, was the mentality that "reshaped" ideas are ones that look to tap into some other facet of creativity for building a more personal, relatable and genuine experience. Creators and nurturers of such concepts often aim to focus more on the intangible and emotional aspects of music itself, rather than myopically laser in on a set of product/service functions. (The question of "What
is
music exactly?" came up during an "un-conference," two-way conversation portion of day 1, led by Blutenthal.)
Re-directing back to the priceless, infinitely re-playable, non machine-mandatory components that can make up a musical experience, doesn't seem like such a bad idea. Consider that the idea of music being "universal" still very much permeates our collective view as a species that has multiple cultures, languages and let us not forget, scale tonics too, and, suddenly there's nothing to odd about wanting "music for music's sake." It's one of those "free things" that is "inside all of us," right? It's that thing we can enjoy anytime of the year, any place, any style, instrument, length etc. Few other things are left so limitless in their coexistence with human life. Jam sessions, drum circles and the like, are present day examples of how we incorporate music into our lives, without need for scrutiny, standardization or a barrier of exclusivity.
---
A third presenter at Music Tech Fest, global fosterer of live music, Sofar Sounds, pretty adamantly hammered upon the positive significance of the above examples, as well as the accompanying gains of social camaraderie, off-the-cuff melodies and long term community establishment via original music and up-in-coming musicians. A company that describes what it does as, "a movement bringing music lovers together in an unusual setting, often in a living room," Sofar Sounds is a legitimate business that takes the focus off the stringency of legitimate business and puts it back on the simple artistic gesture that is standing up and: plucking a string, hitting a drum head, striking a key, blowing into a horn or exhaling to sing and having people around you hear the songs that follow.
Hosting intimate, "secret shows" in cities all around the world, Sofar Sounds is a successful paradox of sorts; existing as both a gigantic network of "totally not intimate proportions," while also managing to put together, and execute, each individual living room-esque style gig. The company does this without losing the spontaneous mix of people and ground level performance appeal, provided to those who are able to attend. That's a balancing act not easy to maintain and it shows that the artistry can remain, even when a company "makes it big" and "explodes in popularity."
Clearly, Sofar has to be able to sustain itself and maintain cost v. income but it does so not at the expense of its core offerings of musical intimacy and emerging artists. What's so disappointing, is that while a formula such as Sofar's is gliding along quite well and bringing a refreshing dose of sincerity along with its work, another practice seemingly just as liberating, commonplace and fun as an intimate living room get-together, ended up leaving its own color of experience caught between a rock and a hard place.
---
Late into last summer, a classic rock cover band referred to as Alter Ego, local to Ohio, played a small bar called 69 Taps, in the town of Medina. Fast forward to the week of March 18 of this year and that same small bar is presented with a lawsuit from Broadcast Music Incorporated, or BMI for tt –one of the long time, well known, performing rights organizations (PROs), often named with ASCAP and SESAC not far behind. 69 Taps is being served the suit because of their failure to pay the appropriate licensing fees to compensate for the songs Alter Ego chose to play during their booking last August.
Right off the bat it should be stated that Alter Ego is in no legal hot water, so to speak. These kinds of infringements fall squarely on the shoulders of the establishment in question, whether it be a bar, theater, lounge, restaurant, coffee shop, etc. The cumulative song catalogs of ASCAP and BMI alone, not to say anything of adding SESAC to the mix as well, covers licensing protection for millions, upon millions of songs –older and present day both.
Short of going on a music law tirade and scrutinizing every 'T' and 'I' in this case, the situation overall is more pertinent here. See, the salient point to be contested one of two ways, (positively or negatively), is how the general public is typically guided; at least as far as how to view and regard the ability to make and share music through performance. The problem is not so much any term of what has befallen Medina's 69 Taps, (because the issue is airtight and BMI is within their rights to take action). The real, unfortunate consequence of this and other, similar reactions by PROs for appropriate licensing fees, is the ensuing "layman's hearsay" that leaves the premise of casual enjoyment of live music vulnerable to strong but skewed and distorted opinion.
Straight out of the gate, and evident by their title, cover bands are groups that tend to orbit around songs that already exist and have arrangements that are easy enough to learn so that they can quickly be called up in the collective mind of a band and played in any of the public places mentioned before. Go to a favorite bar with co-workers after Friday ends, get a favorite beer, some snacks and listen to familiar songs. This is the epitome of a casual scenario for the average Joe and it wouldn't be unexpected for this to become a routine of sorts, thereby possibly creating a sense of normalcy and expectancy, in addition to any communal feelings resulting from gathering with the same individuals week after week.
---
Still, when this combination of familiar music, familiar people and a community-cherished business come together without proper legal responsibility having been managed, the backlash from the "big fish v. little fish" visualization that comes with a massive organization like BMI zoning in on "one small bar in X-town," gives way to the mentality that entities like the PROs are making an unnecessary pain of themselves or making a mountain out of a molehill; being against something as simple as typical people jamming out to classic rock. (Just read some of the comments following the more in-depth legal explanation given on clevescene.com.) It is at this point that, people conveying frustration or disapproval have forgotten all aspects of music can be, and virtually are, part of a business arrangement and public performance of protected works is no exception. Now, as was said, 69 Taps just had to pay the fee and this would be a moot problem. Furthermore, it's not that the public is incapable of seeing that music people need to be given the money they are entitled, no matter how petty the chase for said money seems.
The lack of foresight and action on the part of places that also recognize themselves as businesses, is just liable to incite people jumping to irritated / irrational conclusions, possibly feeling like the very "freeing, natural, universal" essence of music mentioned earlier, is now being "harshly attacked," when in fact that is not reality.
If someone picks up a guitar, starts strumming chords and ends up with a great sounding original song inside of a publicly visited coffeehouse, right on. The impromptu performance was just that.  Public disturbance laws notwithstanding, expression that coincidentally involves an instrument is as free and pricelessly enjoyable as air. However, it is unfortunate that basic practices, like paying a license fee, have to become news for the public, whereas these matters are usually never spoken of outside of those who need to care about them. Absent the ability to teach every person the ins-and-outs of licenses and performance legalities, there is this lingering issue that plagues the public's view of music: people look left and experience what feels like great flexibility, community and spontaneity and then look right and see something just as communal, coming under what looks like hypocritical and idiosyncratic fire, often prompting contempt against commercial motives.
Sure, the correct legal/business information is there and can clarify the difference between a structure like Sofar Sounds and that of a non-performance license paying establishment but, if everyone read thoroughly on these somewhat confusing and contradictory-looking situations, many of the music industry's weaknesses with overall perception concerning music could probably start to shrink, if not disappear because, general understanding and public opinion would not be fraught  with nearly as much ambiguity, extremity or inaccuracy. Sadly, such is not currently the case. Maybe though, balanced successes in the business, like Sofar Sounds, can help to tip the scales toward better majority logic and less unhelpful groupthink.