It's…ALIVE! Wait, is it?: Defining "live" with 2013 tech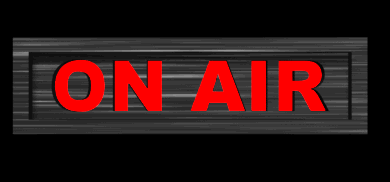 Just under a week ago, a conference based out of London, titled
"Music 4.5,"
held an event subtitled
"The Rise of Video."
A major talking point stressed during the discussions, put forth by the conference's CEO, Caroline Bottomley, was to say that,
"The music industry is moving evermore from a unit-based to an attention-based economy. Engagement is measured and rewarded."
Given the amount of apps, services and general traffic being devoted to personalization and video –a very attention driven medium– this is quite the relevant and insightful opening statement. Attention has always been an important "currency" to accrue in this industry but the higher focus is undeniable. That being the case, if the music industry is becoming (more of) an "attention based economy" as opposed to one that concentrates on the movement of units, then it stands to reason that live music would fall well within this category, as live shows are all about gaining and holding the attention of many at a time for a long period of time.
Currently, a service model that is coming into its own place within the music business is that of live performance streaming and or archiving. Naming a few, Set.fm, Turntable Live and EvntLiveare just some of the promising ventures I have become acquainted with in the recent past. Each of these three, while individual and uniquely identifiable in their branding and varying offerings, do share a focus on the live sector, as well as the ability to expand, and essentially immortalize, their respective reaches via global, digital content access. The uncontainable entity that is the internet has become the central hub for making this possible.
The internet, as opposed to television shows controlled by various networks, does not hold itself to a strict schedule and a set of audience viewing expectations the way a television program broadcast at a particular hour of the day might be. (e.g. Saturday morning, 8AM-12PM cartoons means most likely, primarily a child/tween fueled audience) Since 2003 and the "wardrobe malfunction" of the Superbowl, "live" television has clearly been altered to not mean that in the sense of 100% full execution; what with three second delays and all. However, with certain late night programs, special premium networks and the changing range of "questionable" lexicon, censorship has loosened, even where restriction is already present. (See NPR's discussion on the evolution of 'profanity evasion' in
this podcast
)
Taking these things into consideration,
…if live music has the opportunity to establish itself as a main player in the "attention-as-currency" era of the music industry, where does this evolving service idea of live music streaming, and the capture thereof, fit in the Venn diagram of internet pubishing liberties versus brand integrity and its limitations?
How do internet based, live music providers feel about this question? The internet and technology can indeed allow for instantaneous, one-click, high definition, flawlessly streamed connection, for people continents apart. Still, because

there is this ability to turn something on and off, or access it at any given time for any number of times once it has been archived and published, is there an obligation to buffer and disclaimer the audience, (as known as potential consumers,) to

possible

unpleasant or unwanted behavior on the part of musicians, before or after the fact, that was captured on tape/film? After all, if online viewers were at the venue in person, which clearly they would be if they could, if they are trying to feel connected, then any unpredictable words or actions that they experience are just part of the spontaneity of going to a live concert, are they not?
Now, in keeping with trying to give that 100% replicated viewing experience, if the lead guitarist of a group stops in the middle of a song because an amp has gone off and he/she can't hear a "damned bloody f-ing thing," and says, "Sorry guys, give me a sec," the thought is that unless the band itself doesn't want that heard and does something about it for future online viewings, said abrupt pause is part of the experience. No one saw it coming but it happened, and, maybe while the sound tech is fixing the amp, the guitarist ends up breaking out into a totally unplanned side story that then becomes an integral memory of that show for all within earshot and eye shot.
Referring back to the examples I provided above, upon screening their respective Terms of Service pages, the simple answer or solution to this scenario seems to be that a quick assembling of legal waivers and disclaimers is all that's needed to address the potential existence of offensive "user content." Turntable Live appears to be the only one of the trio that takes the stance of forbidding offensive content before you even sign up, rather than prefacing possible exposure after signing up:
(I know, many people do not even look at these things but this is the important stuff.)
**********************
Turntable Live, Terms and Services, first item under the "General Prohibitions" section:
"You agree not to do any of the following:
Post, upload, publish, submit or transmit any Content that: (i) infringes, misappropriates or violates a third party's patent, copyright, trademark, trade secret, moral rights or other intellectual property rights, or rights of publicity or privacy; (ii) violates, or encourages any conduct that would violate, any applicable law or regulation or would give rise to civil liability; (iii) is fraudulent, false, misleading or deceptive; (iv) is defamatory, obscene, pornographic, vulgar or offensive; (v) promotes discrimination, bigotry, racism, hatred, harassment or harm against any individual or group; (vi) is violent or threatening or promotes violence or actions that are threatening to any other person; or (vii) promotes illegal or harmful activities or substances."
 Set.fm Terms and Conditions, item five under the "Set.fm Store and Related Services" section:
"…You agree that by using any of the Services and/or Set.fm Applications and the Set.fm website, you may encounter content that may be deemed objectionable, indecent, or offensive, which may or may not be identified as having explicit language. Nevertheless, You agree to use the Services and the Set.fm website at Your sole risk and that Set.fm shall have no liability to You for content that be found to be offensive, indecent, or objectionable. Set.fm does not guaranty the accuracy of content."
 EvntLive Terms of Use, sixth item under section five,"User Content," titled "User Content Disclaimer:
"We are under no obligation to edit or control User Content that you and other users post or publish, and will not be in any way responsible or liable for User Content. However, EvntLive may at any time and without prior notice, remove any User Content that in our sole judgment violates these Terms or is otherwise objectionable. You understand that when using the Service you will be exposed to User Content from a variety of sources and acknowledge that User Content may be inaccurate, offensive, indecent or objectionable. You agree to waive, and hereby do waive, any legal or equitable rights or remedies you have or may have against EvntLive or its affiliates, partners, agents, contractors and resellers, with respect to User Content. We expressly disclaim any and all liability in connection with User Content. If notified by a user or content owner that User Content allegedly does not conform to the Terms, we may investigate the allegation and determine in our sole discretion whether to remove the User Content, which we reserve the right to do at any time and without notice. For clarity, EvntLive does not permit copyright infringing activities on the Service.
These paragraphs give protection to each company from the side of the users but let's remember that the issue isn't about whether they need to apply more reality buffering to the bands too, but, is more so about whether doing the latter would alter and have a profound effect on the meaning of "live," from a business angle that still has so much potential for growth and appeal in the music industry. Unlike measures taken by services like VEVO and the work done to put up "Explicit" and "Clean" versions of material for fans to hear and see, this other market niche isn't about advanced preparation and censored packaging for later. 
As time goes on in this attention-seeking music business, will this strong looking live music sub-segment be able to move forward in a more natural fashion, more attuned to the genuine reality of live shows? Will it become a slightly modified version of itself, just because the ability to make it so is there, or, will it not even register as a 

thought worth

 questioning among consumers because everday vernacular has already been shown to have stretched the boundaries of what is deemed crass versus normal?