Florence + the Machine satiates a "Hunger" for honesty in music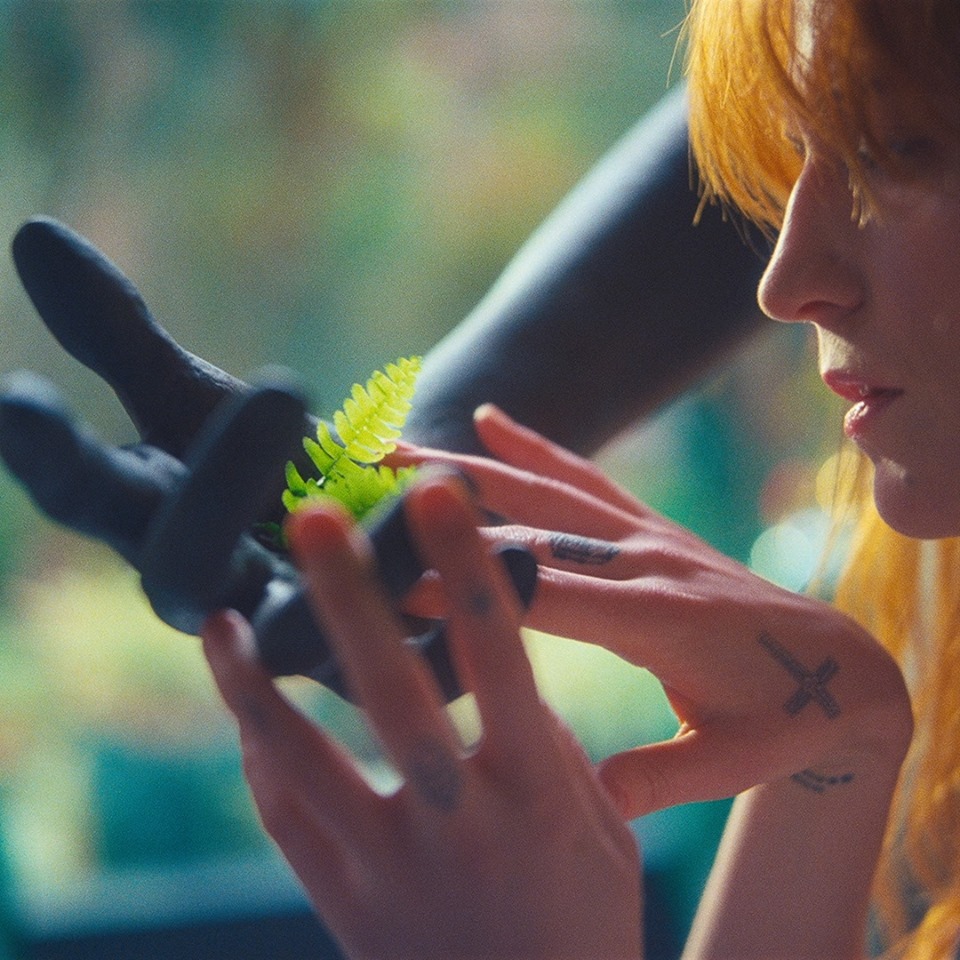 If it were water, one could fill flume after flume with stories of musicians' lives that have been penned to melodies and recorded as full fledged songs. All the same, there are certain landmark moments in artists' careers that stand out as especially poignant with regard to their willingness and confidence toward sharing parts of themselves and fragments of their lives. That's not to say that any one kind of story is more important than another but maybe there are some topics or messages that seem beyond the realm of up for dissemination and interpretation.
Right from the first lyrical lines of Florence + the Machine's newest single, "Hunger," Welch bequeaths listeners with a completely straightforward truth and it's this level of profoundly vulnerable disclosure that sets the tone for not only this one song but the entire next chapter of Florence + the Machine's musical saga.
At seventeen, I started to starve myself
I thought that love was a kind of emptiness
And at least I understood then the hunger I felt
And I didn't have to call it loneliness
While it's true this isn't the first time Welch has alluded to her own experiences with self-destructive and risky behavior, (Despite it's theatrical grandeur, 2015's How Big, How Blue, How Beautiful (Island Records, 2015) did make mention of drug use and addictive tendencies.) the verities being laid out right at the forefront of this first single for the band's fourth full length, on top of the fact that Welch's personal adversities appear to stem back to adolescence, deepen their emotional impact and implications all the more. The whole song doesn't revolve solely around an up-close, individualized unearthing of Welch's sensitive struggles but even when it does zoom out to narrate from a place of more overarching concepts, the importance of addressing emotional turmoil doesn't wane. Welch, who spoke at length to BBC Radio 1 DJ, Annie Mac, at length prior to the song's premiere on the station, explained, "I think what I was trying to express was that there was this feeling that sometimes you don't feel good enough."
Welch elaborated throughout her conversation, explaining that the topic of contemplation following How Big, How Blue, How Beautiful, centered around determining what actually is important to life, in the face of realizing that another person is not going to be the end-all, fix-all of one's own personal deficits.
"This song was kind of about, 'What is it that I'm, that we're actually looking for?' and I quite like the idea of putting like, a big, unanswerable question in a pop song because it might not be able to be answered but we can dance about it.'."
Continuing then, to admit that she did in fact have initial reservations about "Hunger" – so much so that at one point she believed it was "probably not going to be on [High as Hope,]," because it felt "too personal or too real" – solidifies that Florence + the Machine aren't just compiling non-fictional anecdotes but indeed are delivering some of Welch's most intimate experiences, for a privileged look into just how things have transformed between various points in her life, as opposed to merely grouping together snapshots of moments at most related by categorical similarity. This approach is not entirely surprising, knowing that Welch has been diving quite notably into more poetry writing – to the point of compiling a soon-to-be-published book of hybrid lyric/poetry works titled, Useless Magic.
"Tell me what you need, oh, you look so free.
The way you use your body, baby, come on and work it for me.
Don't let it get you down, you're the best thing I've seen.
We never found the answer but we knew one thing."
– "Hunger"
However, beyond the crossover of these written mediums, perhaps what's most exciting about "Hunger's" inspiration and the overall tone for High as Hope, is knowing the messages come from a genuine, non-gimmicky place that is pure to Welch's original songwriting roots. Four albums in can leave an artist ready to really break away from what people became acquainted with at the beginning of a career and though Welch has taken plenty of detours over the years with collaborations that brought her voice to the most trendy and hook-oriented of DJ club cuts, as well as the most unexpected of collaborations (Here's looking at you, Final Fantasy XV.), she is continuing to show that balancing raw exposure with clever lyrical metaphors, and free-thinking and musical arrangements, is an artistic priority for herself and for the music she gives to her fans.
The instrumental packaging Florence + the Machine uses for Welch's stories continues to gain refinement and undergo change with every album cycle ("Hunger" retains some of the orchestral expanse of How Big, How Blue, How Beautiful but its presence feels like more of a recognizable garnish in this song than the primary vehicle for the single.) but it seems as though fans can take heart and retain a level of confidence that the band has found its groove between keeping things fresh, without Welch's undeniably global celebrity compromising her interest in sharing personal revelations.
---
"Hunger" is available now through iTunes and streaming on Spotify.
High as Hope is due for release on 29 June 2018.
Pre-orders are available now through Amazon, iTunes, and the band's official store.
Follow along with Florence and the Machine through its official website and these social media platforms:
Facebook
Twitter (@flo_tweets)
Instagram
YouTube
Spotify