All is not exactly fair in EX OH's "Love and War"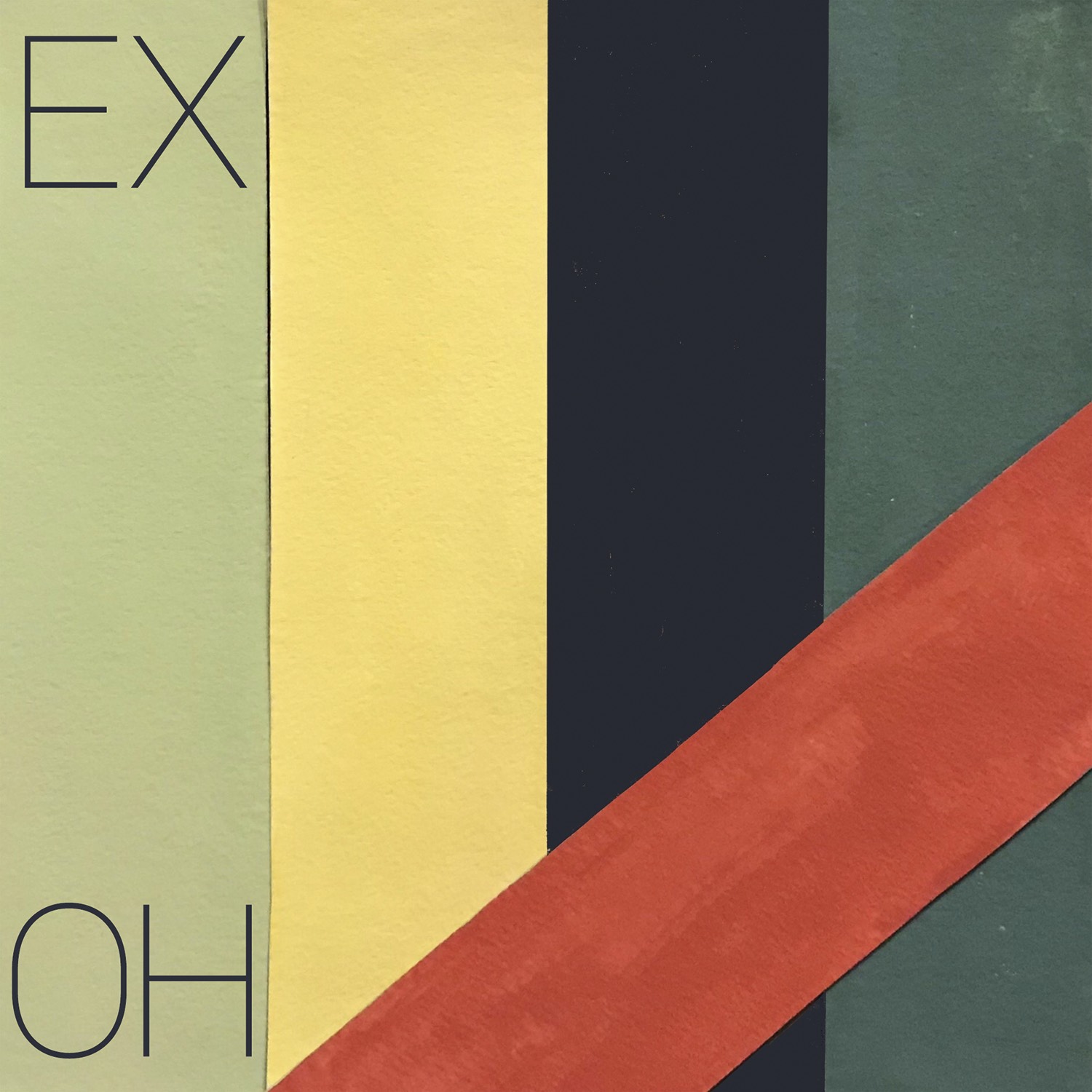 It's nowhere near a new phenomenon for musicians to tell stories of the downsides to their forays with love, either through a song or even a whole album. Nor is it entirely uncommon for some of those disappointment-tinged pieces of music to explore depths of love gone wrong that are so dark they give rise to abuse. This isn't the kind of outcome anyone enjoys hearing about – especially if the story at hand is at all based in reality or, even worse, is in any way an autobiographical account. Yet the unabashed lyricism of many an artist exists out there for listening and, the pain of abusive dysfunction knows no genre confinement. One can jump from the aggressive rap of Eminen and Rihanna's "Love the Way You Lie," to the bold pop vocals of Kelly Clarkson's "Because of You," to The Flyin' A's prayer-driven country ballad, "Faith and Gasoline."
Recently, Hudson Valley, NY based indie pop band, EX OH, moved ahead with the release of the lead single off their upcoming self-titled debut and shared their own story of a rather unseemly relationship dynamic. "Love and War" is a single that doesn't literally detail its two titular experiences. Still, if nothing else, the intensity with which the band outlines the ups and downs of the relationship at hand certainly projects moments of war-like division. Jerry Adler, the primary mind behind EX OH's music, wastes no time dropping the listener into the middle of an established connection, where the two parties involved are already deeply entangled in a pattern of violent behavior (After awhile I got / Used to losing / And wearing makeup / Just to hide the bruising.)
Despite the fact that the opening verse sounds severe enough as is, Adler finds a way to carry the theme of dangerous dysfunction through the whole song, without simply resorting to continuous upping of the graphic factor, aside one level of increase in description with the second verse. Meanwhile, EX OH's preference of sonic style turns away from the kind of instrumentation, compositional direction, and emotional steering of the aforementioned example songs.
Where abrasive rapping, aggressive percussion, large vocal swells, downtrodden piano chords, and reference to spiritual intervention all lean well into the moods, actions, and challenges presented among an abusive situation, EX OH's musicality focuses on a tonal lightness and dynamically balanced flow from start to finish. Small percussive taps, tambourine jangles, and subtle flourishes beep-like synth tones propel much of the main melody forward. Adler's own vocals even slide into the band's mildly vintage electronic aesthetic, with a moderate amount of reverb combined with unison vocal overdubs creating a degree of lo-fi stylization. Add to these artistic choices an consistent four-count rhythmic flow, a laid back tempo, and a chord progression that beyond ticking the boxes of creating fundamental anticipatory half cadences and cadences at the corresponding unfinished and finished lyrical points in the song, (e.g. That's the rub / that's the rub…And we tried resuscitation / 'Til there wasn't any doubt).
This might appear as a weak point to "Love and War" but in truth, the somewhat easygoing musical character of this song helps to give the song a sense of contrast, subtlety, and replay value – the latter which might not have been as easily obtained if the band opted for a more emotionally direct parallel with the instrumentation and dynamic progression. The direness and somberness of the couple's situation simultaneously exists unfiltered and right in front of the listener, while also managing to exist somewhat hidden in plain sight, under a pleasant enough facade that one might even feel awkward once the truth of the enjoyment becomes more apparent. Suddenly those last three repeat plays could bring on a pang of strange guilt. In reality though, the combined mixture of melodic approachability, lyrical straightforwardness, and performative composure are a clever compilation of the deceptive, often opposing elements that unfortunately allow for an abusive relationship to carry on longer than it should.
It's not the happiest introduction to EX OH but it's an inarguably shrewd artistic approach to such a caustic topic. Hopefully things will take a narrative turn for the better in the time leaning up with the band's full album release.
Jerry Adler is the mind behind EX OH.
Personnel behind "Love and War":
Andrew Vogt (Trombone)
Jerry Adler (Bass, Guitar, Miscellaneous, Piano, Producer, Vocals)
Lori Morris (Saxophone)
Rich De Crosta (Trumpet)
Taylor Davis (Drums)
Sarah Register (Audio Mastering)
---
"Love and War" is available now via Team Love Records.
Find it on Bandcamp.
Stay connected with EX OH through Instagram.