Headspin Theatre brings a round of creatively clever laughs with "LOL So Ransom"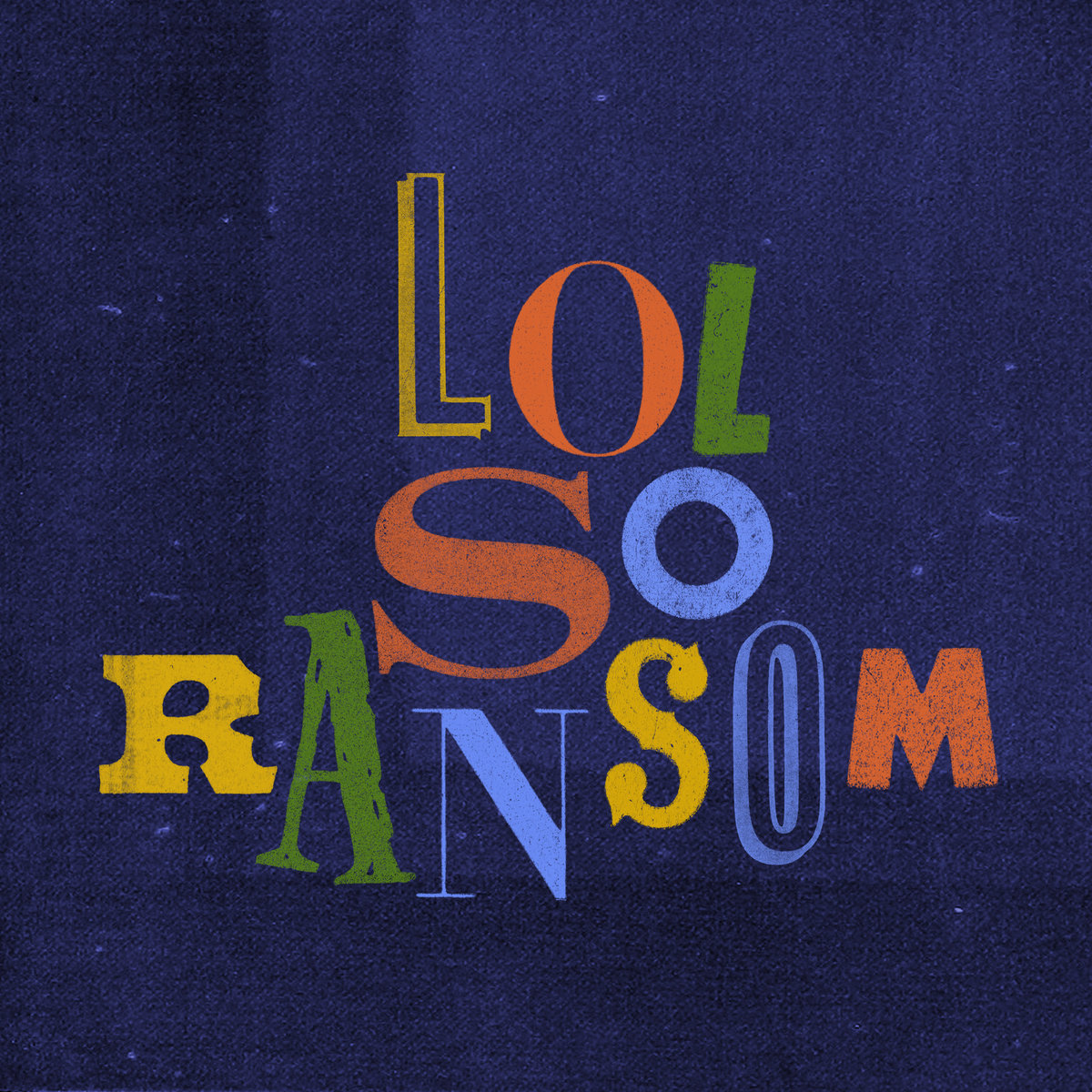 Perhaps one of the last things anybody would expect to hear from someone amid an ongoing global health crisis, is that there's a new theatre company up and running. Not only that, but the new group in question has a show ready to go that will be launching in spite of the numerous roadblocks presented by a socially distanced world.
This is in fact what multi-disciplinary artists Mallory Chipman, Vanessa Wilson, and Matt Graham have worked toward and accomplished since Edmonton, Alberta company, Headspin Theatre launched in 2019 and proceeded to put together its first production titled LOL So Ransom. Broken up into three parts that will be broadcast online starting today, July 3, 2020 and through Sunday, July 5, 2020, this inaugural production deserves praise not just for coming into being during a pandemic but also for how Wilson, Graham, and Chipman managed to incorporate the new primary method of socialization that has emerged in reaction to quarantine, into the very plot line of LOL So Ransom's comedic-thriller musical.
"LOL So Ransom is a new musical web series that tells the twisted tale of Sofia, Anna and Jordy – lifelong friends who have only just recently been separated across the country. After one sketchy night of bad decisions in their past, Sofia headed off to the prestigious Wellington Academy leaving her good friends behind.
Of course, maintaining a long distance friendship has never been easier with the miracle of video chat and the group makes sure they get together digitally at least once a week. But on this fateful night, danger and mystery lurk around every corner and for these three, nothing will ever be the same."
---
Right from the show's first trailer, the audience is thrown into the show's central mode of storytelling: communication over video chat. During just the brief clip, the plot's outlined crux of conflict – a mysterious occurrence involving the character of Jordy – is put front and center and LOL So Ransom's fluid blend of lighthearted humor and classic mystery puts forth an angle of suspense that's impossible to resist. While the emotional contrast set between amusement and suspense is hardly a brand new pairing in theatrical writing, (a notable production of similar genre was the off-broadway hit, Shear Madness) the storytelling style doesn't get any less challenging. The fact that it's so easy to get hooked into the plot and immediately start asking questions like, "What happened to Jordy?" "Is this a murder mystery?" "What are the personalities of these three friends really like?" "I wonder if this story will have a completely unforeseen twist?", all while being amused by the snapshot of what could easily be the kind of dynamic three long time best friends in real life, shows how thoughtfully and with emotional nuance, the folks of Headspin Theatre wrote for this work. There's a definite mystery at hand but the tone of its presentation doesn't weigh down the characters' apparently buoyant dispositions.
But LOL So Ransom isn't just about what Headspin Theatre shows on a screen or how its characters speak in their dialogue. It is a musical after all. Though the offerings prior to watching the three part work are left to the show's main thematic piano motif and one song titled "Happy to See You," it's again, the perfect piecemeal preview of the larger story, as it widens the picture of Sofia, Anna, and Jordy established in the trailer and gives a better idea of each character's individual settings in relation to the others. The music of the song itself is instrumentally minimal; the melody is propelled by a single piano, up until the latter third of the song when a harpsichord style keys part serves to paint the Sofia's backdrop of Wellington Academy as a private institution of stereotypically affluence-leaning proportions. The instrumental minimalism might seem like a shortcoming with regard to emotional impact at first but it's not hard to think of big-budget Broadway productions with world or character-building songs that kept things sonically minimal (Avenue Q's "What Do You Do With a B.A. In English? / It Sucks to Be Me"; Rent's "Will I?"; In The Heights' "Breathe," for example) and used that open aural space to direct mental investment toward incredibly memorable central melodies and meticulously written rhyme schemes.
And indeed, LOL So Ransom utilizes this approach well. While the opening verse from Anna in "Happy to See You" begins with some melodic minimalism in the first half of the opening verse, the stagnancy of the melody fits with the mood of her lines (Well I'm trapped in this box like my house is damn Fort Knox / I'm doing my best, but I'm on house arrest). From there, the melody abruptly widens its pitch range at a key moment, jumping up a full major fourth when Anna sings about getting "this," which turns out to be an outdated Mac computer. Though a single note and a seemingly small compositional decision, the note placement emphasizes Anna's sense of momentarily brightened optimism and proceeds to give the rest of the verse stronger singable momentum before quickly resolving and then sliding into a similarly written second verse, like a roller coaster running down the first of many curves.
This melody plays out for Jordy's introduction too, aligning uplifting pitches just as effectively on key lyrics as was the case prior. And by then, the song has sucked listeners into a well carved out melodic groove, allowing the exposition being told in the lyrics to take priority. It's only with Sofia's turn during the bridge that the song takes a hard turn instrumentally, melodically, and lyrically – throwing the expected structure out the window. Yet even this decision makes all the sense in the world, as she's written to the most distanced between the three friends – physically, mentally, and emotionally – with her character being set in entirely different surroundings. All in all as a sampler first song from this upstart theatre company, it's a smartly written piece that makes a strongly positive first impression for LOL So Ransom as a whole.
All the introductory pieces of this show are in place: characters, plot, conflict, musical personality, and a slew of unknowns that, though murky, are mapped out easily enough for the audience to know what they want to know heading into the larger story. The ratio of questions to certainty is well balanced and drives curiosity mixed with motivation to watch. What the rest of the score and the story have to tell remains to be seen but it's heartening to see inspired artists doing what they're driven to do, unforeseen hurdles or not.
Headspin Theatre is a theatre collective dedicated to the dissemination, creation, and production of innovative original theatrical works, particularly those that feature women and queer artists. 
The company acknowledges with deep gratitude that it is based on Treaty Six territory, the traditional gathering place of indigenous peoples whose footsteps have marked these lands for centuries.
---
Tune into the Part 1 of LOL So Ransom HERE at 12PM MDT.
Look for Parts 2 and 3 over Saturday and Sunday.
LOL So Ransom's Main Theme and "Happy to See You" are available now through Bandcamp.
LOL So Ransom is produced as part of Citadel Theatre's [esc] (Electronic Story Creations) Series.
Learn more HERE.
The series is made possible by the Digital Arts Fund of the Edmonton Arts Council and the Edmonton Community Foundation.
Keep up with Headspin Theatre through its official website and these social media platforms:
Facebook
Twitter (@HeadspinTheatre)
Instagram
YouTube
Bandcamp