Boxer find the right hook with debut single "Stay Up" (Premiere Play)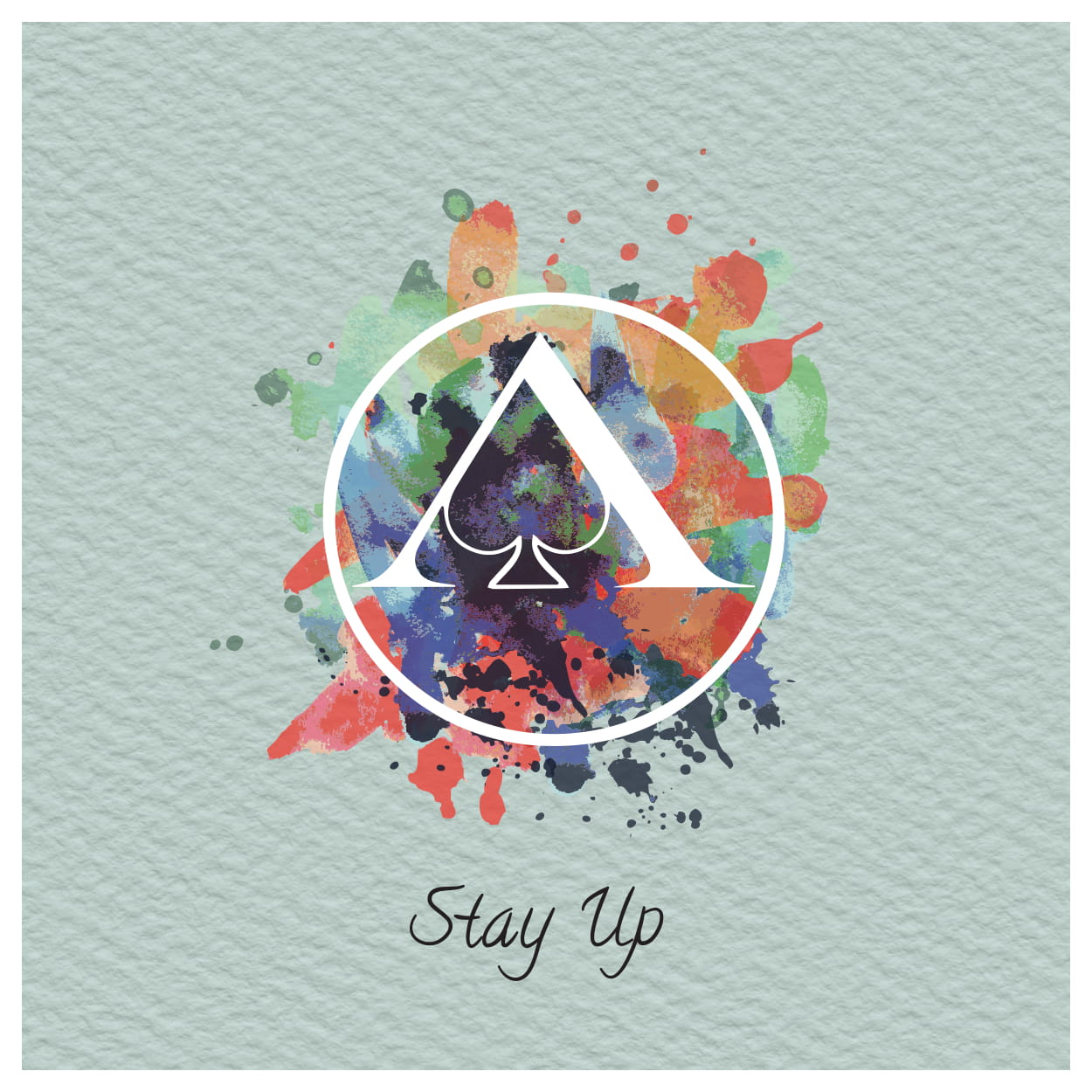 Selecting a name like BOXER, one would imagine the accompanying band underneath the title as likely to be something hardcore or, at the very least, a probable bet for boasting some kind of sonically intense component; whether that be lots of percussion, expansive bass, or an assortment of tricked out guitar sounds.
Neither is the case here but this Long Island, NY based alternative pop rock group isn't out to deceive. In fact, both the band itself and its debut single, "Stay Up," are all about "the journey of becoming [who you want to be as a] person in today's society. Acceptance of the good, the bad, and the ugly," according to front man, Lenny Sadowsky. Named for a dear friend of the band who unexpectedly passed away, BOXER are putting not just this single out into the world but also the band's ideals of supporting one another in the ups and downs of life and in the shared pursuit, and love, of art.
BOXER is:
Lenny Sadowsky (Vocals, Rhythm Guitar)
Andrew Friedman (Lead Guitar)
David Wolfsohn (Bass)
Johnny Pots (Drums)
Once acquainted with who BOXER aims to be, "Stay Up" reinforces this philosophy with a four-minute track heavily driven by an electro-acoustic guitar that moves in a syncopated fashion just so; back and forth between a minor second interval. The stark solo opening of this minimalistic hook sets the song up to seem like a light, mostly unplugged, acoustic affair, which would make perfect sense for a summery debut. However, after four bars things take an immediately fuller turn, as the drums add support to the rhythmic groove set just prior with the addition of kick, snare, and hi-hat. Then alongside the percussion, a bass placed even more prominently in the mix drops just a single note before disappearing and reappearing four bars after that, to play an ascending and descending six note motif of its own right when Sadowsky's vocal finally starts and the band feels mostly whole.
A first play through of "Stay Up" leaves Sadowsky's recitation of the song's self-acceptance statement feeling almost secondary because the track's strongest attribute lies in its rhythmic momentum, and dynamic and tonal contrasts. The completed melodic hook of the song isn't immensely complex. However, both the clarity of the crisply toned and loudly mixed rhythm guitar strums with the deep and soft-edged but still defined bass guitar, create a push and pull from multiple angles that carries listeners from start to finish like the continuous kinetic sway of a boat on water. Furthermore, the repeated, wave-like pattern of the bass combined with the simple 'get stuck in your head' type chorus bestowed on this single makes it actually rather hard to do what the lyrics suggest.
"Better stay up before the pain comes back again
Better stay up, go play again
Get the sound out that's stuck in your head"
The lyrical minimalism of "Stay Up" presents like a slight weakness at first but occasionally the easy to recall repetition serves to support Sadowsky's nimble articulation, giving off just a hint of rapid spoken word-like delivery, as well as furthering the feeling of upbeat lightness established at the beginning of the song (Better stay up go live a little breathe a little try a little / Go find yourself inside myself / If you feel the fear just scream 'oh' / Time to let it go). All the same, if it weren't for the bit of extra tonal weight provided by the denser lead guitar solo at the bridge, when the chorus of the song is less than four lines and repeats four times until the song eventually ends, it's difficult not to find oneself regarding the music at hand as very much a mood setting jingle, albeit a positive, uplifting and addictive one.
"Stay Up" has some nice musical elements within it that definitely set a more carefree emotional tone, as the band set out to do. (In all honesty, the lengthy acoustic-electric intro begs for this song to be done in an unplugged manner with nothing more than a guitar, acoustic bass, foot tambourine, and cajon.) Despite keeping the arrangement very straightforward and having all the parts interacting neatly throughout, "Stay Up" manages to foster the feeling of continuously bustling sound, without going off the rails or filling the arrangement with an excess of add-ons – either effectual or instrumental. Though the single comes up a little short in the lyrical department, BOXER's first outing is one displaying potential for growth all around and, with deeply sentimental spirits pushing the band forward, there's no doubt this fervent desire to develop will peek through in projects yet to come.
---
"Stay Up" will be available from iTunes, Google Play, and Amazon, and accessible for streaming through Spotify, Apple Music, and SoundCloud, on Tuesday, June 12.
Mixing was done by Mike Hogan (Janet Jackson, Mary J. Blige, Method Man) at Young Street Studios.
Mastering was done by Grammy winning mastering engineer, Herb Powers Jr. (Alicia Keys, Justin Timberlake, Lauryn Hill)  at Powers Mastering Studios.
BOXER will be performing live at Gold Sounds in Brooklyn, less than a week from today, celebrating the release of "Stay Up." Full show details are below.
BOXER Live at Gold Sounds
with Necter, HOAX, and Eithermore
Tuesday, June 12, 2018
Gold Sounds
44 Wilson Avenue
Brooklyn, New York 11237
Doors: 6PM
$10.00 / $8.00 Adv.
21+
Tickets available HERE
Keep up with BOXER's development through these social media platforms.
An official website is coming soon.