Musicians, platforms, and the power to make a major progression (Guest Post)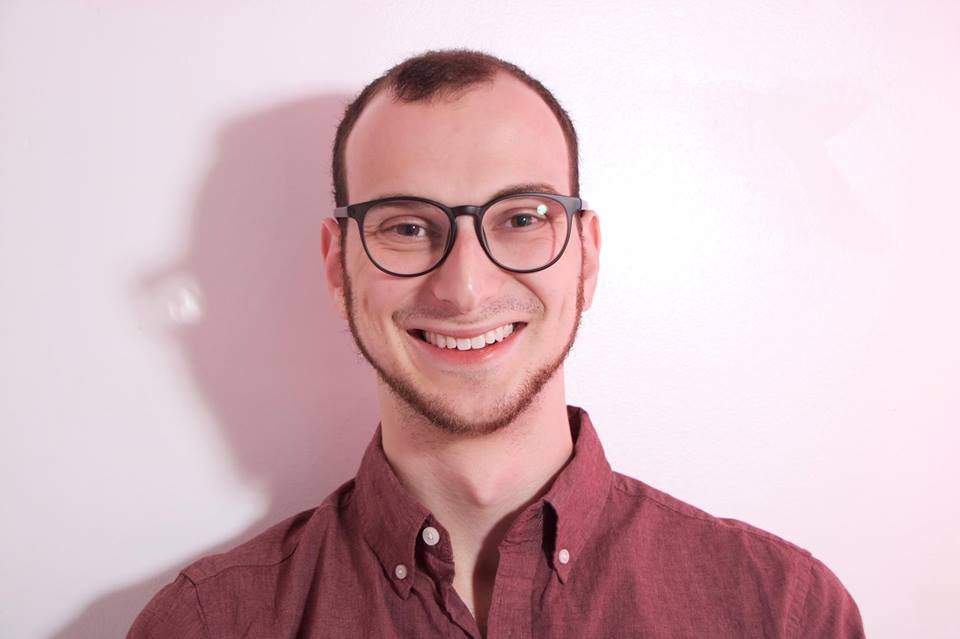 Guest post by Max Freedman of Marauder, Soundigest, and POST TRASH.
---
Talk about adding insult to injury: only days after the new session of Congress kicked off by attempting to dismantle the government's independent ethics office and destroy the current healthcare system, music lovers—among whom tend to exist some of the world's most progressive thinkers—were furious to read reports that the owner of one of the world's most widely attended music festivals has donated to organizations with anti-LGBTQ+ and climate change-denying stances. Philip Anschutz, whose company AEG owns concert promotion agency Goldenvoice, which in turns owns legendary California festival Coachella, quickly denied these claims; further reporting that emerged roughly a week after Anschutz' statement has again thrown his money trail into question. Regardless of whether continued investigations ultimately prove that Coachella's profits do indeed make their way to these organizations, countless people remain rightfully angry that a festival—one whose acts often include LGBTQ+ performers, as is the case with virtually all festivals—is even suspected of donating to groups that essentially aim to exterminate an entire group from the face of the earth.
But what can be done with this anger? It's certainly important to talk about pertinent social issues; hell, if we become even better at clearly communicating our rage and our reasons for its existence than we already are, we might just be able to avoid another presidential term under someone who attacks civil rights heroes as Martin Luther King Jr. Day approaches. The next step might be to work with others to turn emotions into actions—or, as the sister of a certain ***Flawless Coachella headliner said on one of last year's most universally acclaimed albums, "You got the right to be mad/but when you carry it alone/you find it only getting in the way." The following are ideas of how musicians, when stuck in the unfortunate situation of having to work with people who might harbor hateful views and even financially support them, can band together to attempt to diminish any aid they might unintentionally be giving these folks.
---
Donate your profits to advancing the causes you believe in
Although Coachella's biggest acts include living legends such as Beyoncé, Kendrick Lamar, and Radiohead, much of the recent discussion around it has focused on a fantastic act with a considerably smaller audience. After Brooklyn noise act Show Me The Body tweeted its surprise to see its name on Coachella's lineup, it announced—after the first round of accusations were lobbed at Anschutz—that it would indeed play the festival after all. This news may have briefly appeared to portray Show Me The Body as potentially apathetic, or even supportive of, the causes Anschutz has been accused of financing, but this proved to be a false impression. The band quickly added that it will play two LA shows before Coachella; the first show's profits will go entirely to supporting homeless LGBT youth, and the second's will similarly be fully donated to California climate advocacy efforts.
Coachella artists concerned that their performances might be helping to further an agenda they stand against might do well to follow Show Me The Body's lead and come together to play benefit shows. How amazing would it be to see Car Seat Headrest (himself a member of the LGBTQ+ community), Future Islands, Mitski, and Real Estate together in some well-respected LA venue, donating all the show's profits to an organization such as GLAAD or The Trevor Project? It's not a novel concept; Sharon Van Etten, Kevin Morby, Beirut, Grizzly Bear's Daniel Rossen, and Hand Habits all came together recently to play a benefit show, one that sold out rapidly despite its steep $40 ticket cost, with all proceeds to go to Planned Parenthood and the ACLU. It's quite a clever way of getting fans to contribute to organizations and causes that artists believe in: wouldn't we all donate to the Southern Poverty Law Center regularly if we got free concert tickets out of it each time?
---
Refuse to work with problematic people
Moving out of the context of current events, it's worthwhile to examine the related topic of what artists can do when someone they regularly work with is problematic. Controversies of this sort emerge fairly frequently, even in a scene as progressive as (for complete lack of a better term) indie rock. It was around this time last year that musician Amber Coffman tweeted that the owner and founder of an incredibly prominent music publicity firm had sexually assaulted her years ago. A flood of women with similar stories about Heathcliff Berru immediately came forward (that the music industry, and society at large, makes it so difficult for women to come forward about sexual assault is fodder for an entirely separate conversation), and almost all the artists on Life or Death PR's roster publicly announced they'd be finding new firms to work with. By refusing to work with problematic people, these artists shut down a company whose owner's views and actions inflicted genuine harm and horror to many, and might have continued to do so if a stop weren't put to his offenses.
It's not just industry folks, though; musicians themselves can be just as problematic. When it was reported that Devin Ruben Perez, the bassist of DIIV, had made sexist remarks about fellow musicians Claire Boucher of Grimes and Meredith Graves of Perfect Pussy, artists and members of the music industry alike quickly condemned his actions, further calling on DIIV bandleader Zachary Cole Smith to fire Perez. Some listeners who considered themselves DIIV fans at the time no longer support the band, since Perez remains a member; by contrast, Philly punk band Beach Slang quickly asked its guitarist, Ruben Gallego, to step down following sexual assault allegations lobbied against him, even though Gallego categorically denied them. Beach Slang's reputation has gone relatively unscathed since the incident, which saw a peaceful split between Gallego and the band's remaining members.
---
Start an organization of your own
Although it's admittedly difficult to have the resources and finances to found an organization devoted to any cause at all, artists who are able to build something entirely new will enjoy nearly full control over their battle for justice. Tegan and Sara provide an amazing example: the beloved synthpop duo of twin sisters, both of whom belong to the LGBTQ+ community, recently launched an eponymous foundation committed to achieving full equality for all. Its focus is on the community Tegan and Sara proudly call theirs, but it doesn't stop there: in its own words, it will "support the work of other organizations who have been fighting for LGBTQ and women's rights by raising funds and awareness for their initiatives," and "fight against regressive homophobic, transphobic, and misogynistic legislation" as well as "for economic, racial and gender justice."
Of course, Tegan and Sara are phenomenally successful musicians with careers that began well before some of today's indie heroes even recorded their first songs. But even the newest of musicians shouldn't write off founding an organization of their own; the power of working together might again enable artists to directly influence conversations and legislation. Any number of artists could fairly realistically band together to form an organization which aims to directly support and empower the same groups for which they regularly play benefit shows. Though time-consuming and potentially quite distracting from the music industry cycle of writing, recording, and touring, artists may find that their fans, the very people driving their careers, will be the first to thank them. Who better to please than the folks coming out to your shows?