There's not one "Odd Thing" about the love in Cloud Caverns' new single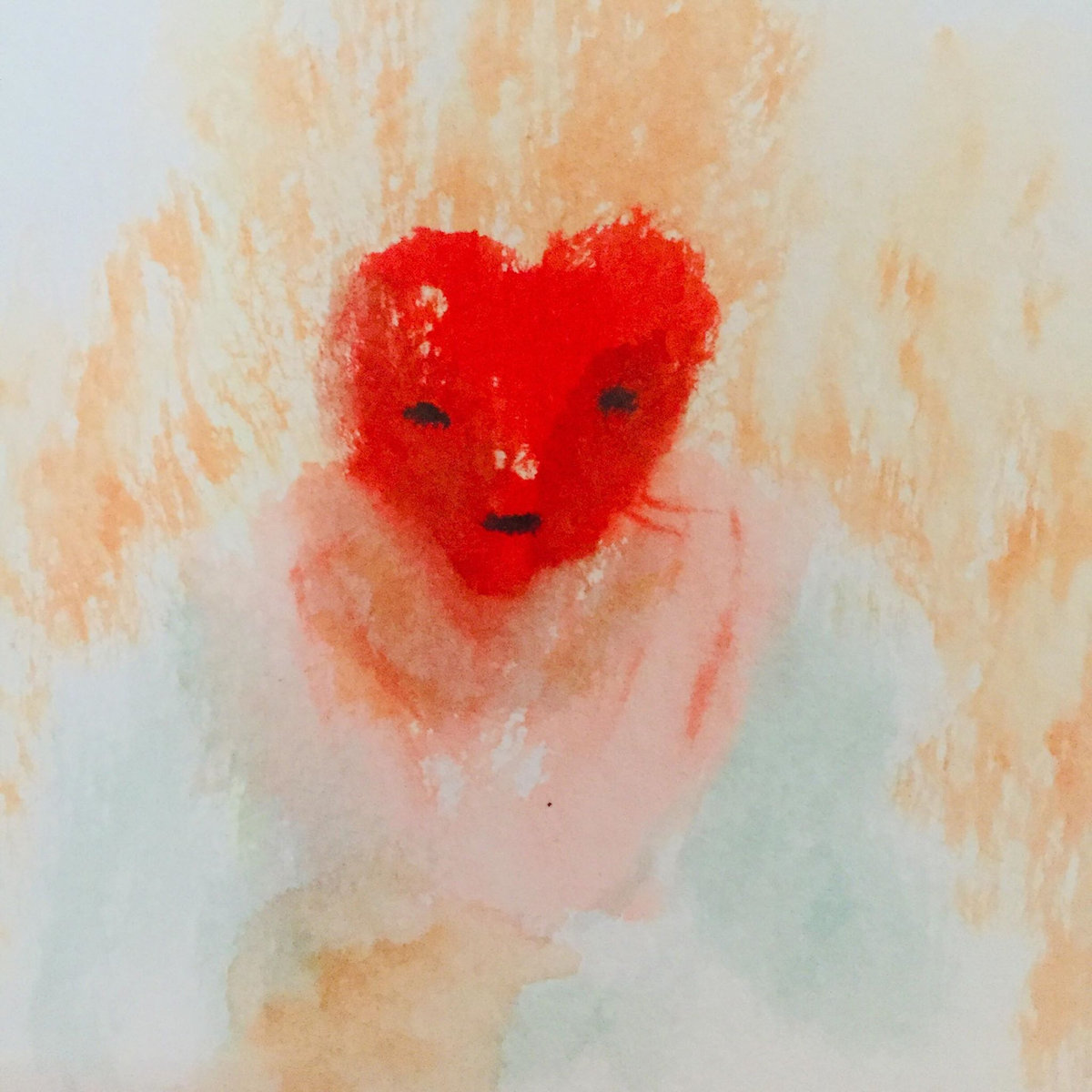 If there's one thing that state-split experimental folk rock duo Cloud Caverns (Brandon Peterson, Dan Bouza) has made abundantly clear over the years since its spin-off inception from alternative rock outfit, Hotel of the Laughing Tree, it's that the former is about telling stories and doing so while being as emotive and imaginative as possible. The newest tale to come down from the clouds (or is it up from the caverns?) is the single, "Odd Thing" and for this musical foray, songwriter Brandon Peterson has his focus on the newest love in his life: his daughter, Elodie.
For those who have followed the trails of Cloud Caverns through many LPs, EPs and other singles, the decision to write a song that emphasizes Peterson's transition to fatherhood is not all that surprising. Since 2016's Holy Gloom, Cloud Caverns' music has notably, among other tales of a more fictitious nature, often served as the sonic narratives to several key life milestones in Peterson's story. Events like his marriage and eventual moving from New York to Tennessee – shared home state with band mate Dan Bouza – are recounted with vividness through Cloud Caverns' unorthodox instrumental arrangements and songwriting forms. Thus, to see Peterson's inner thoughts on the joys and wonder of bringing new life into the world, for long time fans, "Odd Thing" is just a precious privilege of small insight toward this new chapter that's unfolding in real-time. The continual application of reality and, the embrace of everyday-level details in human emotions throughout ordeals of growing up and mastering adulthood, are not objectives common go-to topics for bands outside of very confessional-founded genres like blues, country, and traditional folk writing. Nevertheless, Cloud Caverns has made it into a signature and on top of that, one which is as exciting, endearing, and fascinating as getting to hear the newest installment of a popular podcast or seasonal drama series. Through a more familiar lens, one might see Cloud Caverns gradual shifts of perspective in the emotional company of long-running, life experience laden songwriters like Ben Folds and Andrew McMahon– both who are known for their movement from come-what-may more reckless early cuts to later musical letters to their respective children.
I love you Elodie,
I do, I do, I do..
Can't believe you're really here,
Can't believe the things you do.
I love you senselessly,
Like any old dad should,
And as the world keeps spinnin' round
I'll be here, solid wood.
–Lyrics from "Odd Thing"
It's ironic that amidst an otherwise delicate song touting the innately bottomless love of parent to child, and a light, synth keys-fueled melody that bounces along with the ease of a children's merry-go-round, Peterson decided to include an expletive for emotional emphasis – something not a common staple of past lyricism (So we ran, and we ran, and we ran, from this so long / and now we see just how f–king wrong we were). Still, on the other hand, one could argue that in pursuing the recollection views of down-to-earth, real life experiences, just as occasionally happens in fleeting emotional moments, Peterson opted not to hold back from linguistic imperfection for the sole reasons that people aren't always capable of doing so as they go on about their days.
The backing parts supporting Peterson's vocals and narrative hardly hold back either. In the face of an irresistibly singable tune, Cloud Caverns still manages to inject its quirky, concept-minded, sonic character with the metamorphosis of backing vocal overdubs. Peterson's already impressive, natural falsetto tone is given a little pitch-shifting and some loose reverb to create high register harmonic support that sounds almost like spirited children's choir. A stylistic and artistic choice like this is a delightful nod to the subject at hand and is also a clever demonstration of what Bouza and Peterson can come up with when trying to channel a certain creative aesthetic for a song, in the face of their two person constraints.The simplicity of "Odd Thing's" message might come across like the one facet of this songwriting outing that feels pulled back and reserved for Cloud Caverns – particularly in the face of the more fantastical framings other songs' stories are housed within. One thing that comes to mind in this regard though, is the fact that a band like the Beatles straddled song inspirations that went from the poppiest of radio hits to the most existential of ballads, and the most straightforward of emotional intents. Here, "Odd Thing" synchronizes its simplicity with the kind of universal thematic foundation that a song like "All You Need Is Love," did for the Fab Four back in 1967.
Ultimately, whether hearing Cloud Caverns' music is a familiar or first time experience, "Odd Thing" only adds to an already gripping group of experiences shared to date and it doesn't matter if the songs were heard in real-time or if someone goes back and catches up. Furthermore, in having no fear about sharing new parts of living life, both the easy and the subtly difficult, it makes the experimental part of Cloud Cavern's sound that much more about a feeling of excited listener anticipation, over the usual fear of sonic change when a band has released as much music as these two have.
---
"Odd Thing" is available now through Bandcamp.
Find it streaming on Spotify and Bandcamp.
Stay in the loop with Cloud Caverns through its official website and these social media outlets:
Facebook
Twitter (@Ccaverns)
Instagram
YouTube
Bandcamp